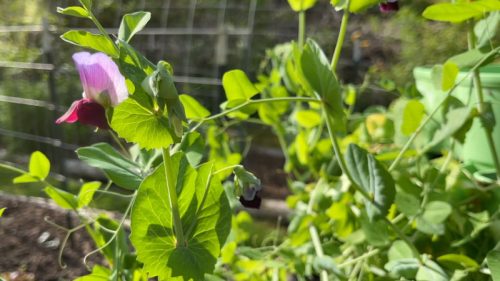 Our garden is really coming on. This is my favorite time of the year when it comes to gardening. It's so exciting to see the changes that take place with each plant—I swear sometimes they seem to grow by the hour!
In the video I'm sharing today I give you a bird's eye view of what we're growing. Every thing is doing pretty good so far, although we only had a little rain in the last two weeks. As I type this I'm hoping to hear rain beating on the roof by morning. If the forecasted rain does fall, I know our garden will really benefit from it.
I hope you enjoyed the garden tour! I left out one bed that has some of Jim Casada's crowder peas, radishes, and lettuce. I'm very excited about the peas since I've never grown them before.
Hope you'll leave a comment and tell us how your garden is doing and what you're excited about growing this summer.
Tipper
Subscribe for FREE and get a daily dose of Appalachia in your inbox