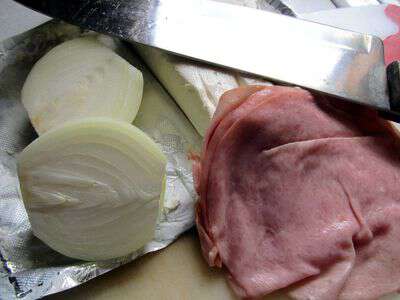 Nana makes the best ham ball ever! It's one of her trademark dishes. I always know she'll have a ham ball stashed in her frig with plenty of ritz crackers to smear it on around Christmas. Unfortunately, Nana didn't get to come to the Pressley's annual Christmas party and we had to hurry back home for school and work so we didn't to spend the night with her and Papaw nor even see them this year. We missed Nana's ham ball, her sausage balls, her potato salad, but most of all we missed her.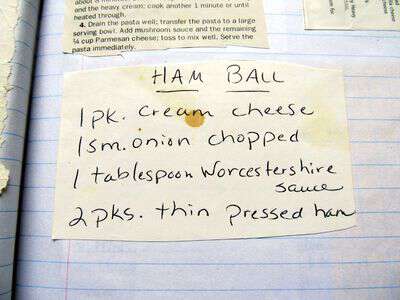 You can see by the photo Nana's recipe doesn't take many ingredients.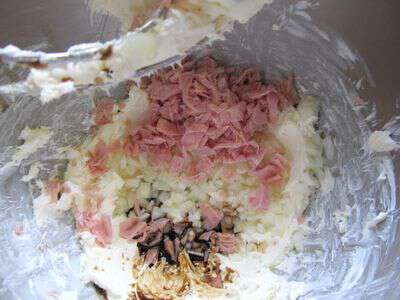 Once you gather the necessary items-all that's left is to mix them together.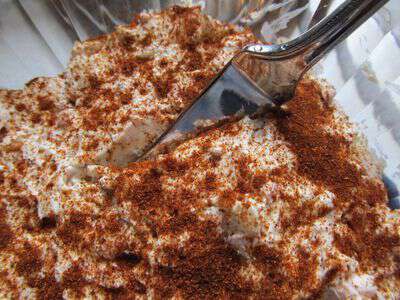 After the ingredients are combined shape the mixture into a ball and let it chill in the frig. The ham ball can be rolled in crushed pecans or you can take the easy way out like I do and sprinkle paprika on it.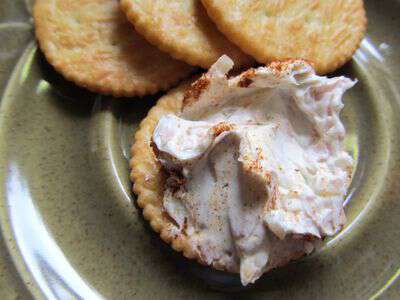 Nana's ham ball can be made well in advance so its perfect to take along to a last minute Christmas party or to have something on hand for unexpected guests who might show up during the holidays.
I must warn you-Nana's ham ball is highly addictive once you start smearing it on crackers and gobbling them down its hard to stop.
Tipper