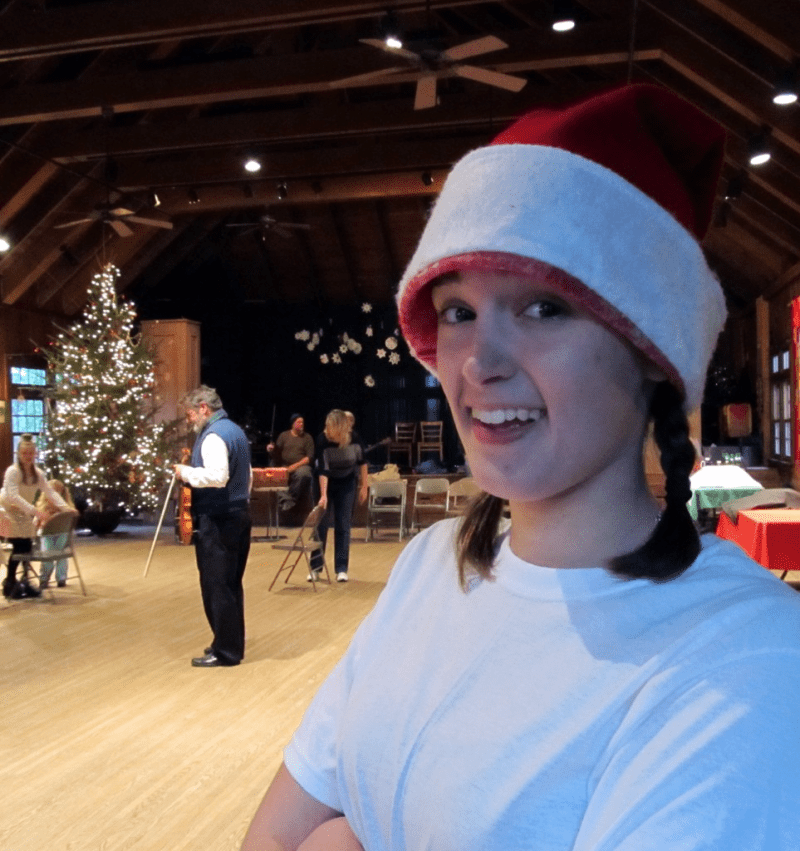 If you're somebody who likes to drive around and look at Christmas decorations-the John C. Campbell Folk School is a must see.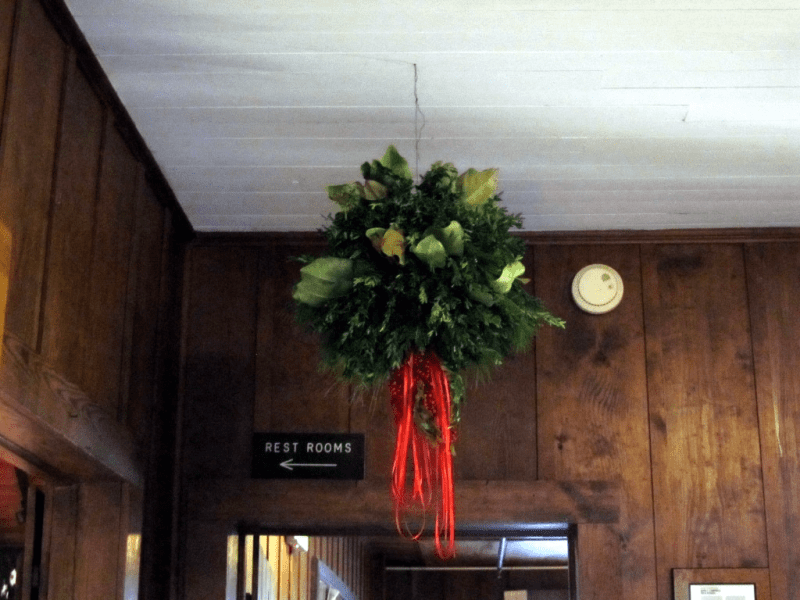 This time of the year the folk school is be-decked with all sorts of fresh greenery. Along with Christmas trees there are numerous wreaths and more than a few kissing balls.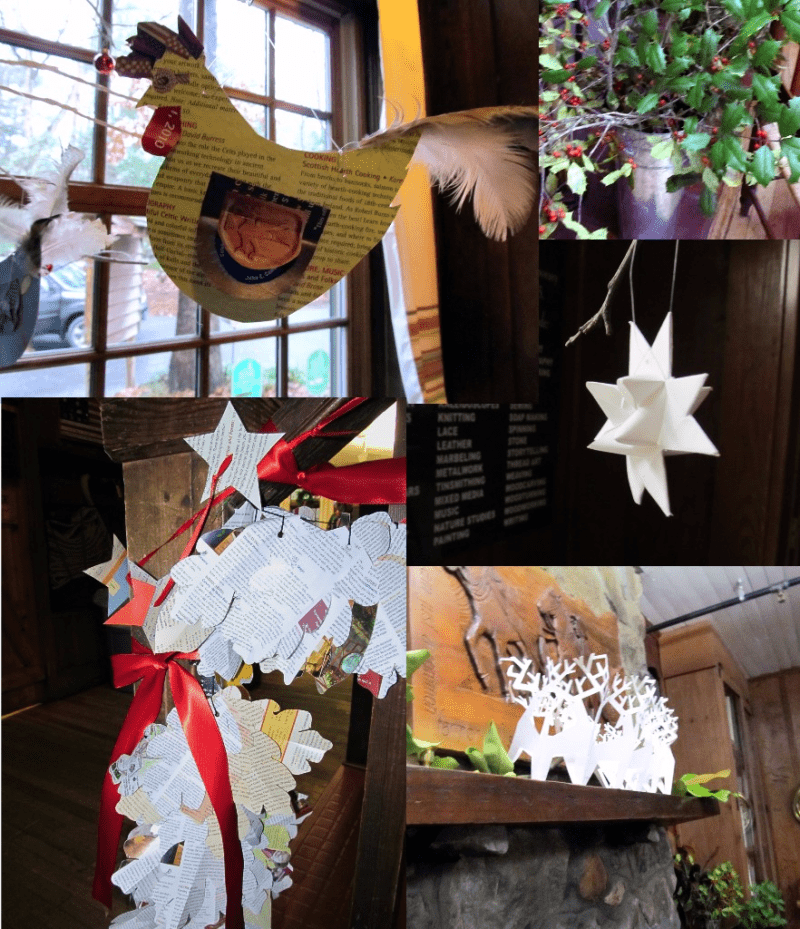 In true Appalachia fashion, the folk school uses past JCCFS catalogs to make paper decorations ranging from chickens to dancing Christmas folk. The windows have paper stars hanging from them to catch the sunlight and the banisters are garnished with paper and ribbon.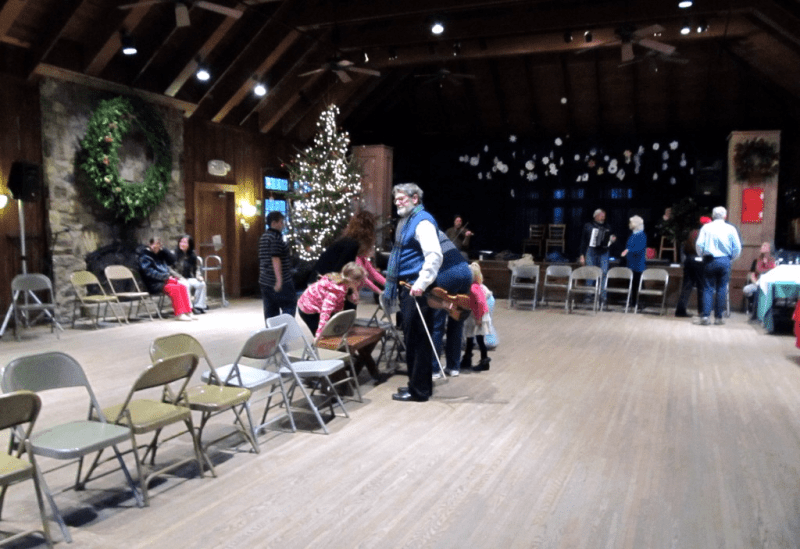 The JCCFS hosts numerous Christmas events throughout the month of December-one of which is their annual kids holiday party. This year's kids party included decoration making, a rousing game of musical chairs, folk dancing by way of Morris dancers and cloggers, and of course an appearance of ole Santy.
Chatter and Chitter are dancing with a new clogging team these days-the Kudzu Kickers. Check out the video below to see the dance they performed for the holiday party.
Chatter and Chitter are the two middle dancers.
I hope you enjoyed the clogging-and getting a peek at the folk school's decorations. In case you didn't know-the 2016-17 John C. Campbell Folk School Catalog is now available-you can go here to request a copy.
Tipper