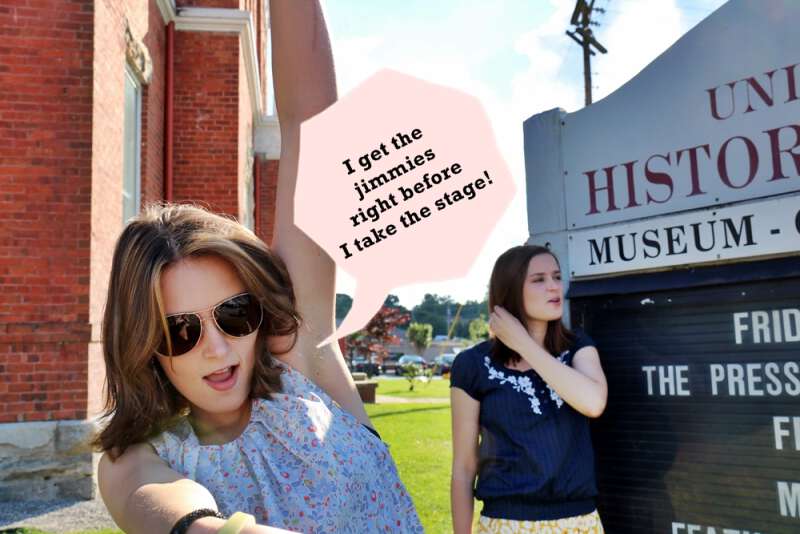 Jim jams noun Anxiety, restlessness.
1885 Murfree Prophet 153 Mirandy Jane hev fairly got the jim-jams. 1996-97 Montgomery Coll.  (Bush, Ellis, Oliver)
jimmies, have the verb phrase To be shaky from fear or anxiety, sometimes due to the consumption of alcohol.
1997 Montgomery Coll. (Adams, Brown, Bush, Cardwell, Oliver, Weaver).
Dictionary of Smoky Mountain English
————-
I've heard folks say they had the jimmies my whole life, but I had never heard of the jim jams until I saw the entry in the Dictionary of Smoky Mountain English.
A few weeks ago I went down to visit with Granny for a while. I took one of the girls' laptops along and thought I would write while Granny crocheted.
As soon as I sat down on the couch I got the jimmies…and no it wasn't from consuming alcohol like the definition suggested.
I went outside and weeded Granny's garden and tried to sit again, but still couldn't.
I wandered into the kitchen, washed the dishes, and then asked Granny if she'd like for me to clean out her refrigerator. She said "No, you don't need to do that come sit down with me for a while." I said "I got to do something I can't be still. I'm antsy." She said "Well then help yourself."
Cleaning out the frig finally settled me down and then I was able to sit and write for a good long while.
I don't feel antsy or get the jimmies often, and I'm sure glad I don't, that's a feeling that I do not like.
I have 2 questions for you.
Do you ever get the jimmies?
Have you ever heard of the jim-jams?
Tipper