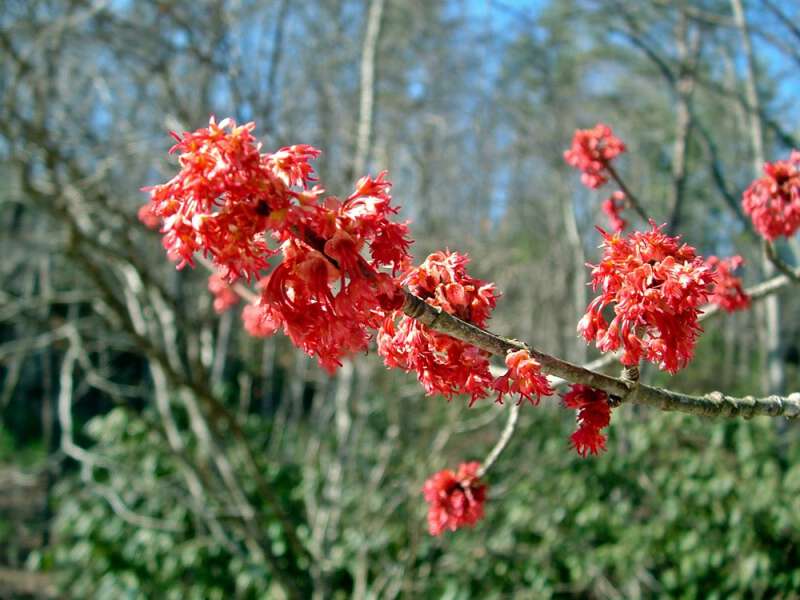 Every spring of the year I look for the red blush of color that happens when the Maple trees trot our their pretty garments to welcome the reawakening of the world.
In my mind I think about the trees like this: Maples start the year with pretty garments of redish pink blooms and end their growing season with leaves deeper in scarlet color but no less beautiful than the spring garment they started out with.
There's a small set of woods in one of the pastures I pass on my last quarter of a mile home. The group of trees draws your eye because over the years cattle have kept their undersides all trimmed to the same height and the road curves just as you pass the fence that lines the area. Right in the middle of the small copse of trees is a towering Maple. Each year the blush of Maple leaves grabs my eye as I come from work reminding me that spring really is here.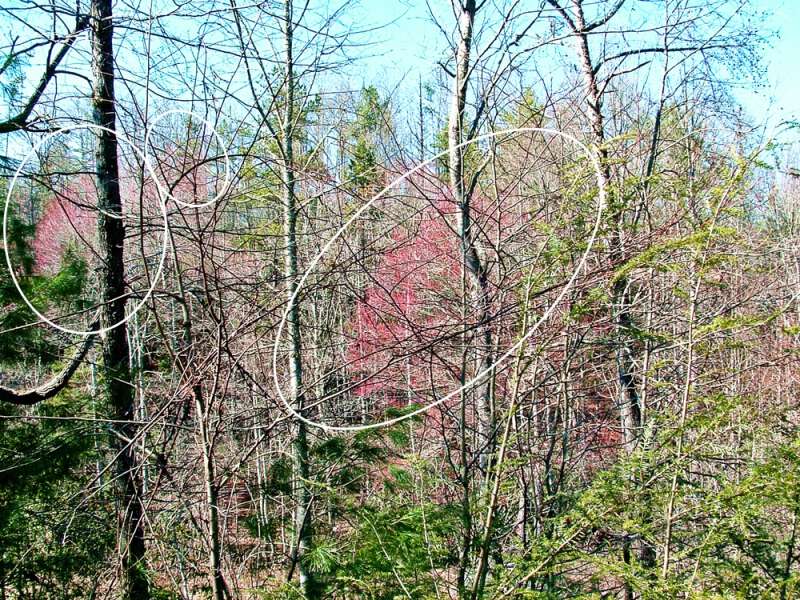 I took the photo above from my front porch. I added the circles to highlight the Maple garments I can see sprinkled throughout the woods on the ridge across from us. The large circle surrounds a towering Maple that grows right beside Pap's big garden. It's roots grow deep in the Stamey Branch gathering the moisture it needs to complete its circle of life as the seasons change in this Appalachian holler.
Tipper