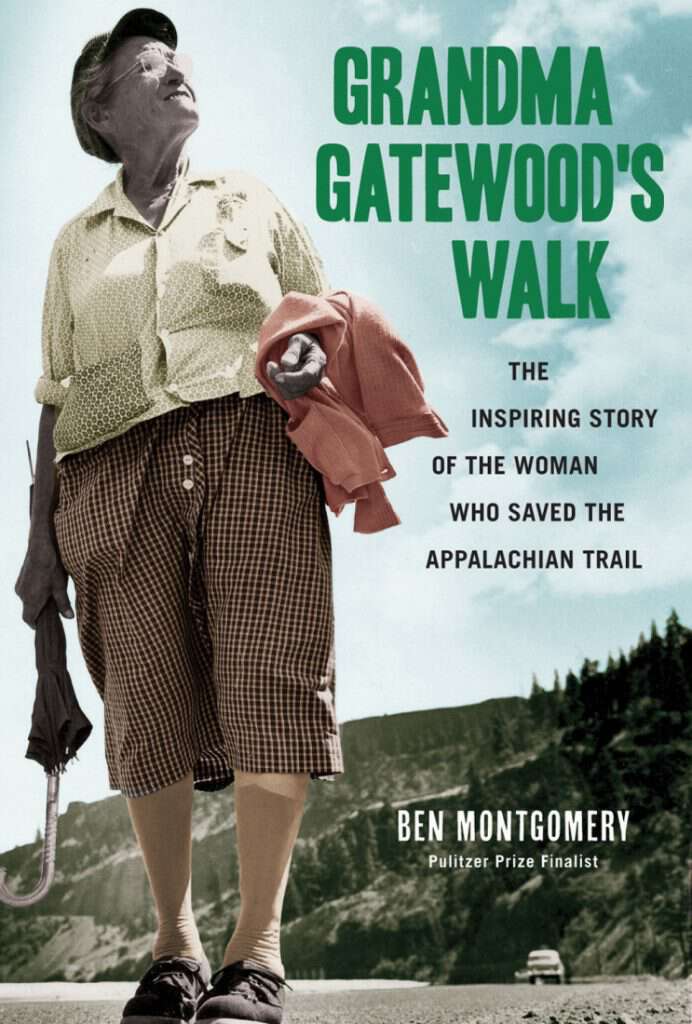 Several weeks ago Chicago Review Press sent me a copy of the book Grandma Gatewood's Walk written by Ben Montgomery. When I was first contacted about the book, I thought I had heard of it a long time ago and figured they must be doing a re-release or something. Turns out I was totally wrong. The fascinating story of Grandma Gatewood is old, but the book was published in 2014 with the paperback edition sliding out earlier this year.
The story of Grandma Gatewood pulled me in from the start. A grandma walking the Appalachian Trail by herself…without telling anyone where she was…WHAT???
About the time I got over the surprise of a grandma slipping off to walk the trail alone I realized she didn't have any of the typical hiking gear with her. No sleeping bag, no tent, no real supply of food. It was just her and the walk.
The book is hard to put down and that's really saying something coming from a fiction junky like me. The story weaves around Gatewood's life story and the obstacles she overcomes on the trail.
Here's a short excerpt from Chicago Review Press's overview of the book:
Winner of the 2014 National Outdoor Book Awards for History/BiographyEmma Gatewood told her family she was going on a walk and left her small Ohio hometown with a change of clothes and less than two hundred dollars. The next anybody heard from her, this genteel, farm-reared, 67-year-old great-grandmother had walked 800 miles along the 2,050-mile Appalachian Trail. And in September 1955, having survived a rattlesnake strike, two hurricanes, and a run-in with gangsters from Harlem, she stood atop Maine's Mount Katahdin. There she sang the first verse of "America, the Beautiful" and proclaimed, "I said I'll do it, and I've done it."
Throughout the book I found myself cheering Gatewood on, in the same manner people of that era did after they heard about her on the nightly news or read about her in the newspaper.
Tipper