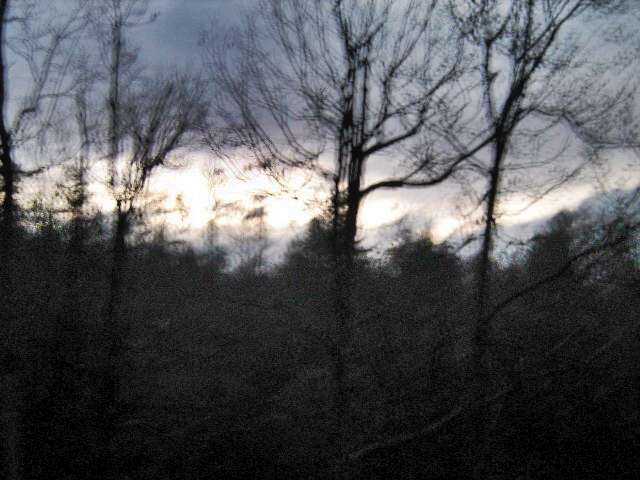 Photo Chitter snapped while standing on our front porch of a lightning strike
We've had afternoon thunderstorms for the last several days. I have been so very grateful for the rain and our garden has been too. Thursday afternoon a storm with heavy heavy rain hit at exactly 5:00-you know the time I get to walk across the parking lot and go home. As I waited around for the rain, lightning, and thunder to at least let up a little before I ventured outside I thought about Granny.
When Steve, Paul, and I were growing up, Granny had all kinds of admonitions about storms, specifically about lightning.
According to Granny you can't take a shower, talk on the phone, or run water when it is lightning. You also can't flush the potty or stand by a window.
And, at all costs, Granny said you should have shoes on even if your inside the house when its storming, and she means real shoes not some sort of flimsy house shoe.
Granny had so many warnings about lightning that Paul and I started making up our own.
Like:
don't stand on one foot and open the frig or it will draw lightning.
don't cross your right arm over your left arm while crossing your left leg over your right leg because it will draw lightning (obnoxious I know)
Silly or not Granny lives by her "lightning rules" and if you happen to be with her in a storm she'll make sure you do too.
Tipper