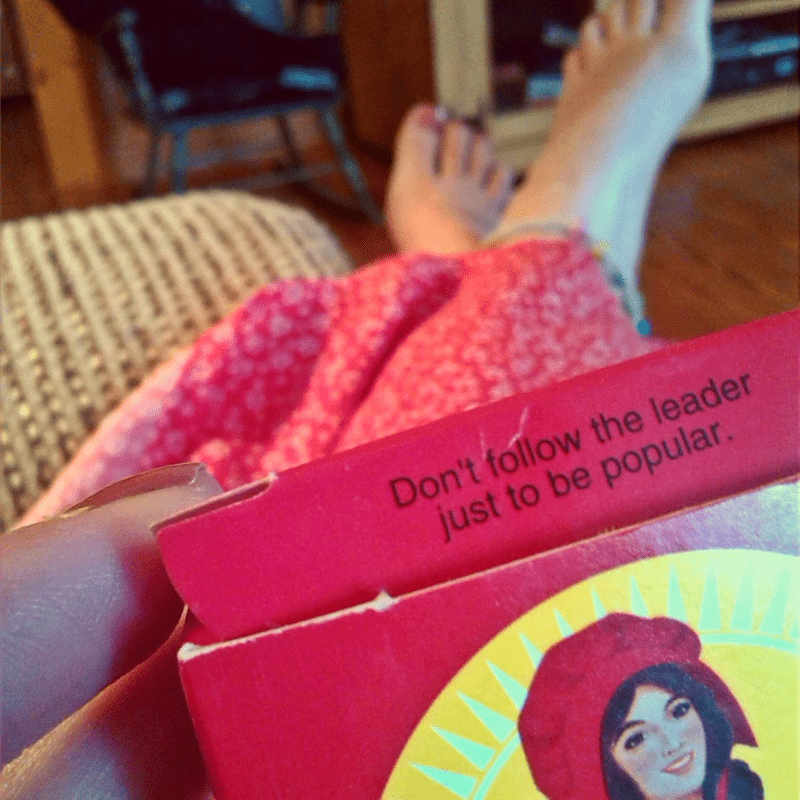 Chatter and Chitter have always danced to the beat of their own drum. I wish I could take credit for their strong sense of self, but I can't.
Even as small children the girls seemed to forge their own way—even when it wasn't popular with their peers. Preferring to run wild in the woods, they left the popular video games and tv shows behind in favor of making mud pies or damming up the creek with their cousin. I sometimes wished they were couch potato kids just so I could have a break from their constant movement, their constant need to be 'doing'.
Many of you have made kind remarks about the girls' talent for music making and dancing. Their musical pursuits, whether it be clogging, contra dancing, or performing as The Pressley Girls haven't ever made them the 'cool kids' when it comes to impressing their peers. All you need to do is flip the channel to MTV or even CMT to see what Chatter and Chitter do isn't remotely mainstream. Yet, listening to their own internal rhythm they continue to do the traditional dances, songs, and tunes that have been performed in Appalachia for generations.
Me—I followed the crowd. I wanted to wear what all my friends wore, I wanted to listen to the latest music and be in the popular line of kids who walked the school hallway. Looking back, I guess I succeeded in my endeavor, but I clearly see the error of my ways from this vantage point.
Pap used to tell me "Be your ownself and don't worry about what other people are doing or not doing. You'll never be happy in this world till you realize you've gotta be who you are."
Tipper
Appalachia Through My Eyes – A series of photographs from my life in Southern Appalachia.