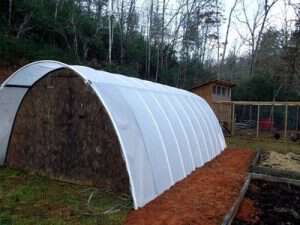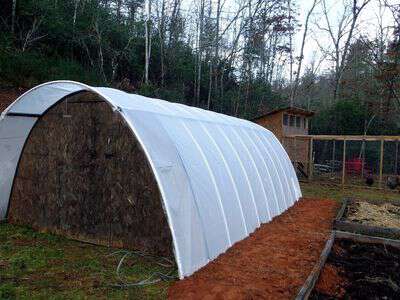 Several weeks ago, I mentioned we took down the girls swing sets to make room for something new in our backyard-the something new-was a greenhouse.
A few of you may remember, last year I started all my tomatoes and peppers from seed and after they sprouted I was able to let them spend time in a local greenhouse. The result-we had the absolute best tomato and pepper production we've ever had. I'm convinced it's cause I started the plants from seed and took care of them until they were big enough to plant outside.
We were going to follow the same plan of attack for this summer's garden-only we hit a slight bump in the road. After I had all the seedlings planted I learned I wouldn't be able to use the local greenhouse this year. The Deer Hunter came up with a plan-and it didn't take him long to convince me it was the best option-we'd build our own greenhouse.
Our close friends have a greenhouse they've used for the last 7 years-I peppered them with questions-and since The Deer Hunter had seen it before-he already had a general idea of how a greenhouse should be constructed.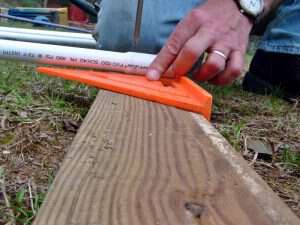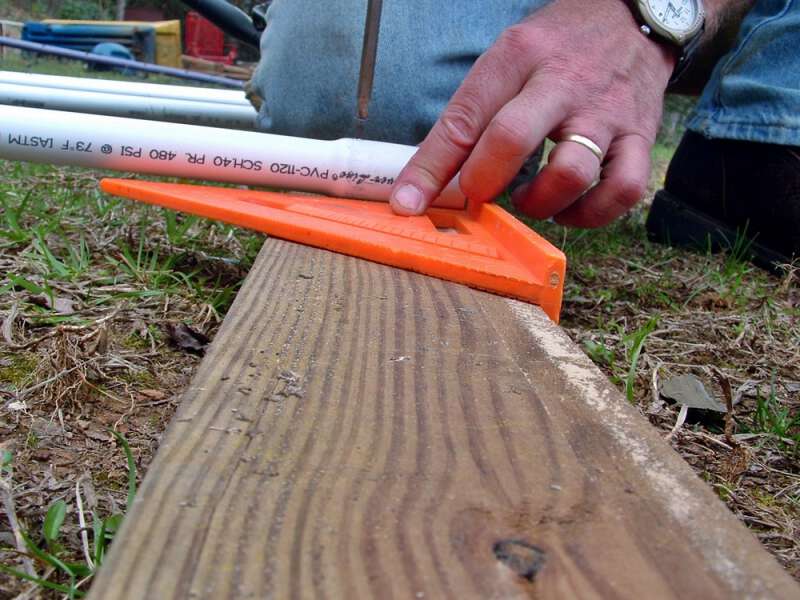 We decided a greenhouse 20 feet long would be plenty big enough for what we needed. First The Deer Hunter went looking through the scrap wood pile and found enough lumber to make the base/sides.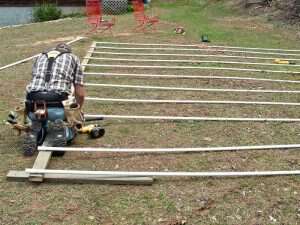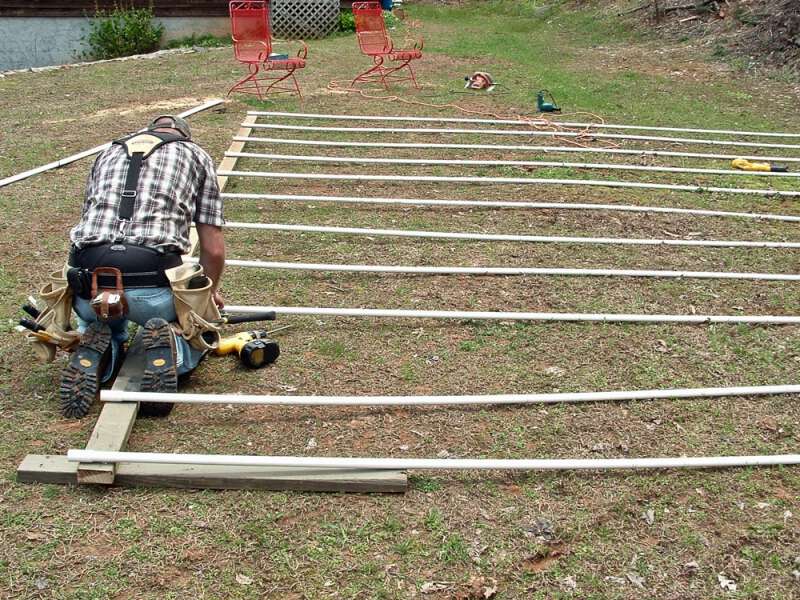 He had already bought 13 pieces of 3/4 X 20 foot pvc pipe, 4- 4 X 4 posts, 7 sheets 1/2 inch osb, and a roll of 6 mil clear plastic. He attached 11 of the pieces to the 2 sides. He added 2 pieces of pvc down the length of the piece that would make the hoop-to add additional support.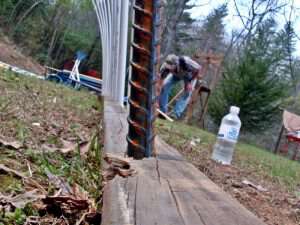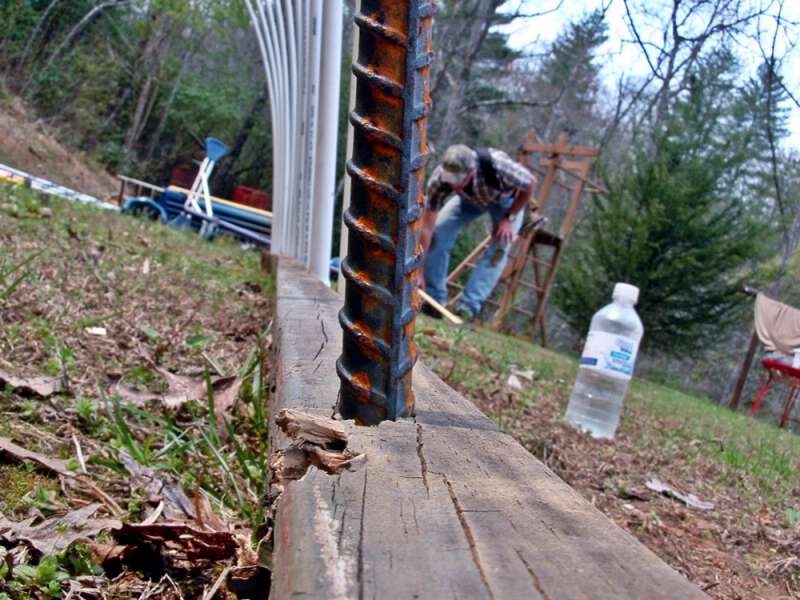 Next we raised it up-it took all four of us to get it into position-then we held it while The Deer Hunter made sure it was square and attached it to the ground with re-bar.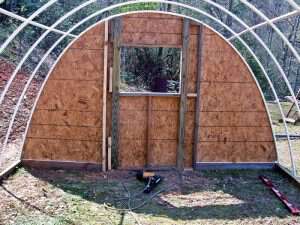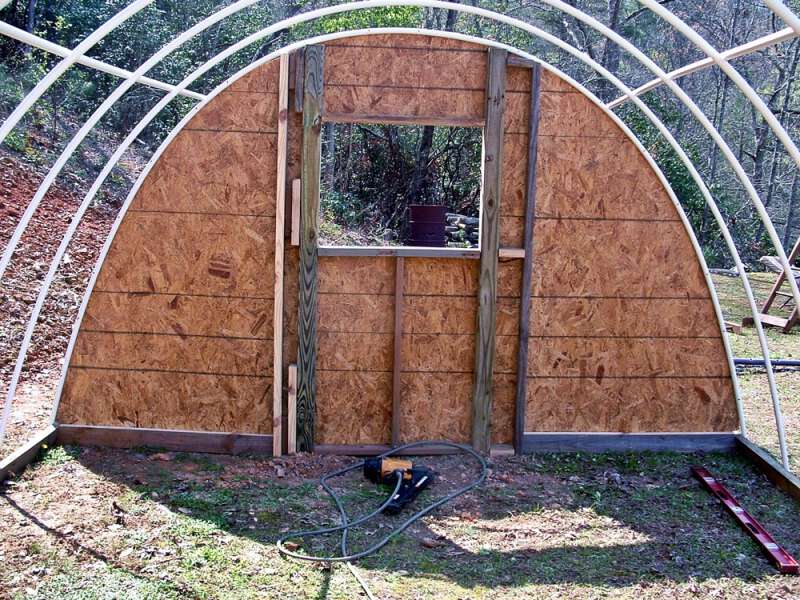 He then framed in the ends securing them to the ground with 4 X 4 posts. He put a door in one end and a framed opening for an exhaust fan in the other. When he got to this point-he decided to bring each end in 2 feet to make an over hang on each end which would help protect the wood framing.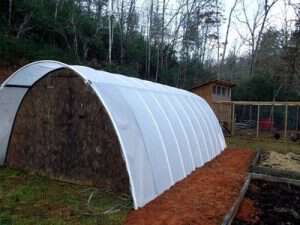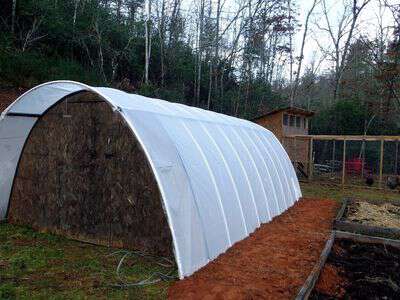 After that-it was time for the plastic. We draped it over about 2 feet extra on each side. He attached the plastic on each end with metal roofing screws-screwing it directly to the pvc.
With the help of the girls-and Ruby Sue-we buried the plastic on each side. After he built and installed the door-we had us a greenhouse of our very own-for a little less than 2 days work-and 250 bucks.
I was so excited after it was built-actually we all were. But I was also a little nervous-I kept thinking what if it doesn't work? My worries are now gone-the tomatoes, peppers, and melons I started are thriving-just like they did in the 'borrowed' greenhouse we used last year. The best part-I won't ever have to worry about using someone else's greenhouse again.
*For updates on the construction of the greenhouse-go here.
Tipper