Are you familiar with the phenomenon of parents scaring their children? Usually this tactic is employed to prevent children from doing something parents wish they would not.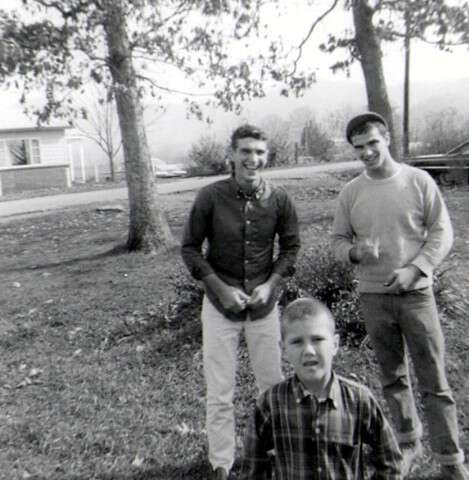 When Papaw and his brothers were small they lived by a set of deep thick woods. Whenever it rained his parents told them, the man with no head walked in the woods. Papaw said they were so scared they would shut all the windows, lock the doors, and hide under the covers, even on hot summer days. I can see what was behind the scary story-four boys can drag in a lot of dirt from playing in the wet woods.
The only thing I can remember Pap and Granny telling Steve, Paul, and me was a generic "don't do that or the boogie man will get you." But it was said in such a kidding nature-I knew it wasn't true.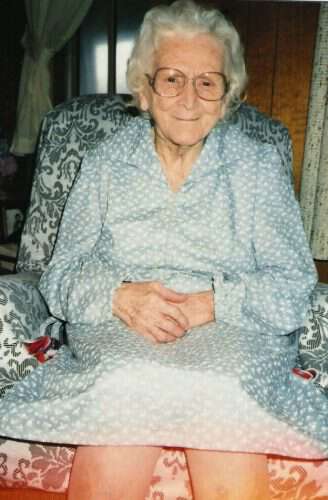 Granny Gazzie 
My Granny lived beside a 4-lane highway (her house was there long before the road). I can remember her warning us not to go behind the house or Bloody Bones would get us. I'm sure she was afraid we would wander into the busy highway. Since I couldn't fathom how bones could hurt me I wasn't scared and snuck behind the house as often as possible. I wish I had asked her what Bloody Bones was.  (I'm the baby in the picture-wasn't my hat cute!)
The Deer Hunter does lots of scary teasing with the girls-jumping out at them as they go down the hallway or turning the lights off when they are in the shower. But we haven't ever used the scare tactic on them-except where it's totally true-beware of strangers.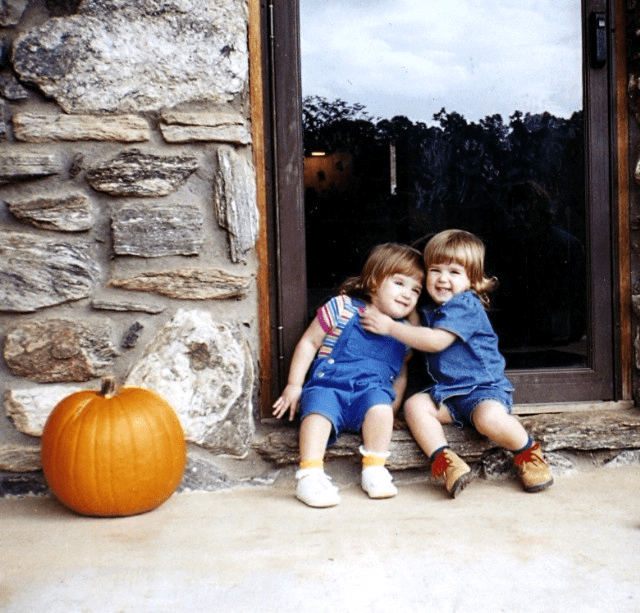 Chitter and Chatter
One autumn day when the girls were small we were visiting Papaw. He lives near a paper mill and you can faintly hear the whistle blow through out the day. The girls were playing upstairs when the lunch whistle blew. They came running downstairs and Chatter said "We heard three ghosties one said whoo one said whooo and one said give me my shoes back." We laughed at her story until we cried. Several days later I figured out the part about the shoes-we had recently watched The Wizard of Oz.
Tipper