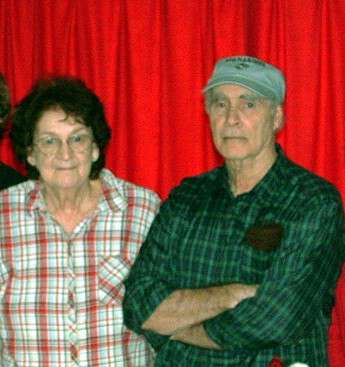 Granny and Pap
We have 2 computers-one in the girl's room (not on-line), which they use for homework, games, and listening to music. The other computer is in my office and is used for blogging, photography, writing, and surfing the web.
Can you imagine life without the Internet? I can't. Need a recipe it's there, need help with homework-you can find it, looking for the words to an old song-they're there too.
Along with the wonder of the web comes a few scary things. We don't allow the girls to surf without permission and supervision-with our slow dial up they don't often ask to go on-line.
At the girl's school, first graders visit the computer lab at least once a week, and as the students grow older the amount of time spent in the lab increases. Chitter and Chatter are in 7th grade-they have computer class daily. Fluency in computer is a necessity for today's students.
Granny doesn't know much about computers and has never used one. However, lately she's been worrying about my computer usage. Seems Granny's afraid I'm going to catch one of those awful computer viruses. Oh Granny!
Tipper