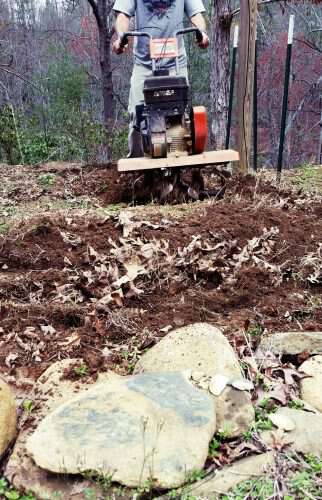 I was feeling so behind in all our gardening endeavors and now I'm wondering what I was so worried about-such is the way of gardening. I'm sure I'll feel behind again come time to plant the less hardy plants of summer.
We have Black Seeded Simpson Lettuce from Sow True Seed , Sparkler Radishes from Sow True Seed, and onion buttons from walmart up and growing.
We've also planted a bed of Detroit Dark Red Beets from Sow True Seed, but they're not showing their little faces yet-beets seem to take forever to germinate.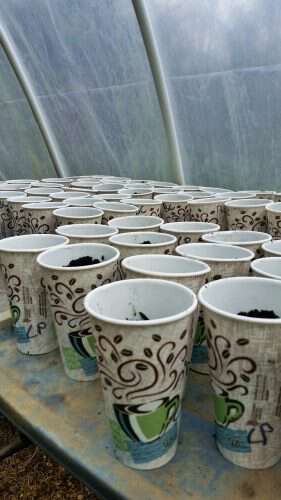 In the greenhouse we have four varieties of tomatoes started: Black Cherry, Mountain Princess, and Cherokee Purple from  Sow True Seed and Cream and Sausage from my own seeds. We also have two Sow True Seed Pepper varieties started: Marconi Red and Sweet Banana.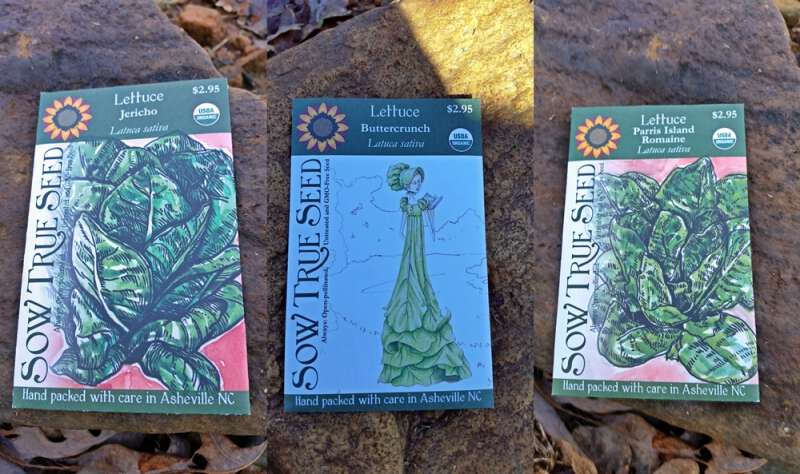 Over the weekend I planted three additional type of lettuces in an effort to help out  Sow True Seed. I'm going to report how the varieties did in my neck of the woods as will other lettuce testers. The collected information will help Sow True Seed know more about the lettuce and where it grows best.
I've only grown leaf lettuce so I'm excited to see how the Buttercrunch and Parris Island Romaine does for me. I'm also interested in seeing if Jericho holds up and continues to produce once hot weather arrives.
Don't think I've left you Reporters @ Large out of the fun.  Sow True Seed has decided to let us do our Annual Blind Pig and The Acorn Reporting project for the fall garden. I'll let you know when I receive more details about the project.
Tipper