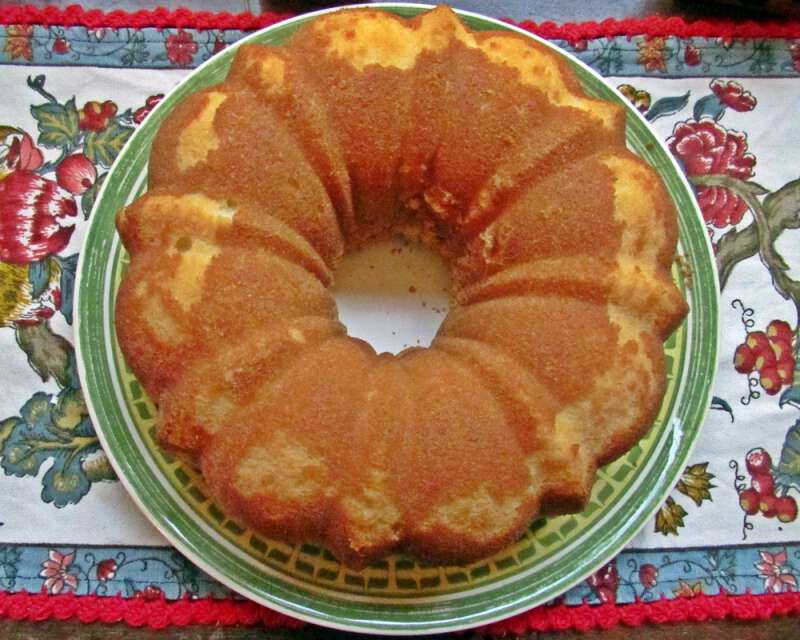 We've add two more laying hens to our small flock of backyard chickens and the extra eggs have me trying to come up with recipes to use them in. I got to thinking a pound cake would be good and immediately thought of Aunt Faye's Pound Cake. I've told you about Aunt Faye before-she was Granny's oldest sister.
I thought I had her pound cake recipe, but couldn't find it so I asked Granny to borrow hers. You'd have thought I ask her for a million dollars. She said "Can you take a picture of it with your phone so you don't have to take it with you?" I said "No not to where I could see it good. Can't I take it? Or would you rather me sit down and copy it off?" Granny said "Well I'm pretty sure you've got my original recipe that she gave me." I admitted that I thought I did too but couldn't find it.
I think the fact that I had just took her to get groceries, carried them all in the house, and helped her put them up made her give in and say that I could take the recipe with me, but I better bring it back…like tomorrow.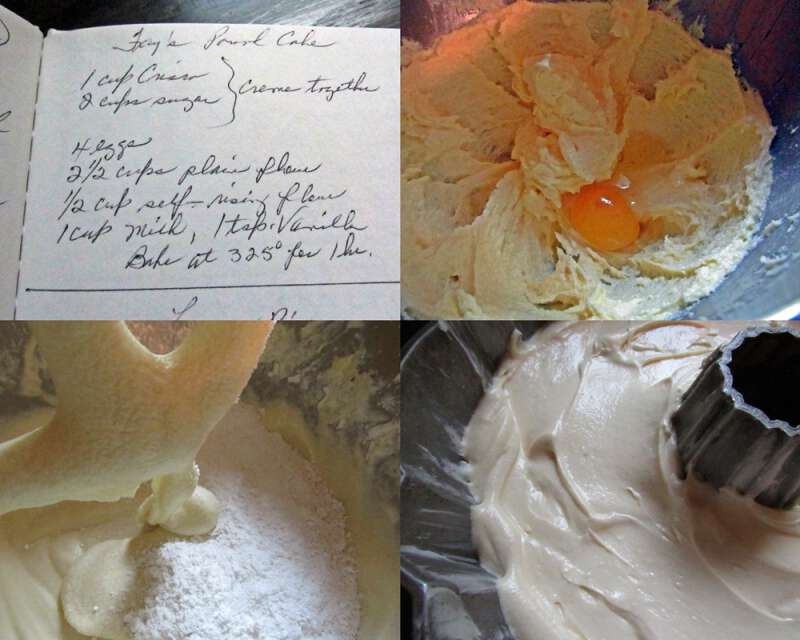 Granny said Aunt Faye was such a good cook that she was always tinkering with recipes trying to make them better. According to Granny Aunt Faye came up with the idea of mixing plain flour and self-rising flour to make the cake easier to whip up as well as have a better density.
Aunt Faye's Pound Cake
1 cup shortening
2 cup sugar
4 eggs
2 ½ cup plain flour (all-purpose)
½ cup self-rising flour
1 cup milk
1 teaspoon vanilla
Cream shortening and sugar together until thoroughly mixed. Add eggs one at a time mixing well after each.
Combine flours.
Alternately add flour and milk mixing well after each addition. Mix in vanilla.
Pour batter into a well-greased Bundt pan.
Bake in a 325˚ oven for 1 hour or until done.
In case you're wondering, I delivered Granny's recipe right back to her the next day…and she was right I later found her original recipe for Aunt Faye's Pound Cake.
Tipper