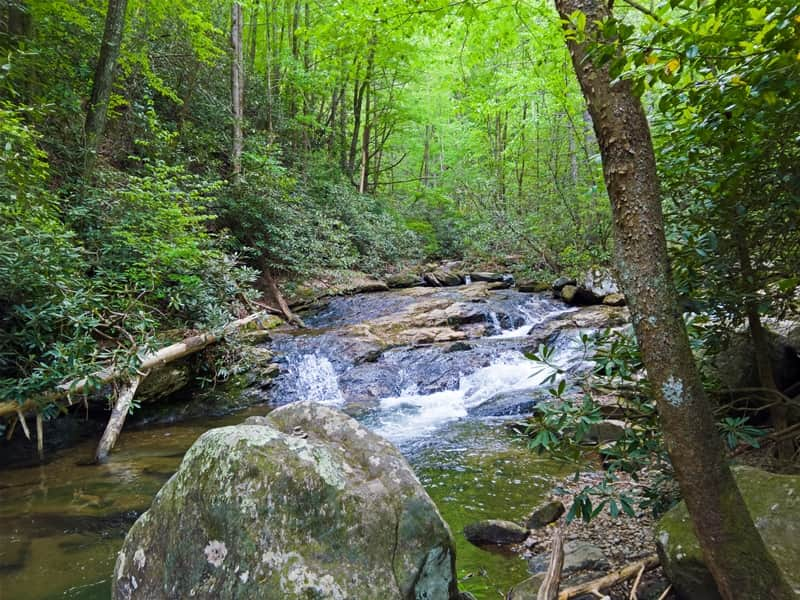 In the early 1960s I actually made a trek to a home way back in the hills of Johnson County Kentucky. My hubs, a student pastor, was a seminary student I was a college student. He had been assigned to a charge of four churches, the parsonage was in Oil Springs. Paintsville is the county seat. We went to the churches on weekends, returning to Wilmore, Kentucky during the week to attend classes.
One nice spring day it was decided that we would make a Sunday afternoon visit to an older gentleman. A member of the church went with us. We drove until we got to a crick. A really old pick-up truck was on our side of the crick. We got in and crossed the crick.
Then the interesting part began. We walked the rest of the way, there were field full of weeds. There were narrow ridges where we had to walk single file. There were fences to climb. I was glad someone who knew the way was with us.
The cabin was small, sparsely furnished, and very neat. The visit with the gentleman was uneventful and was appreciated. I imagine we were offered something to drink and maybe to eat, I truly do not remember. I do know that would have been the custom for anyone, especially the preacher.
We reversed our steps on the way home. There are a couple more things. It was in the days that women wore dresses and stockings. We were pretty much broke, I had only one dress. The whole trip was complicated by a rain storm that blew up late in the afternoon. We got soaked. My hose were ruined, my dress was the kind you dry clean. When it got wet it shrank. I had a miniskirt before they ever became a fashion statement.
Once we finally reversed ourselves and were home someone came by with a dress for me to wear to church for Sunday night services. It was baggy, but I had no choice. Friends still in the dorm loaned me dresses for the next few weekends.
I am sure that only ruins remain of that  little cabin. It would be astonishing if anyone lived back there now unless a bridge and road have been built. It was definitely quite a memorable adventure!
—Eldonna Ashley 2016
—-
Makes me wish I could have tagged along on the trip with Eldonna.
Tipper
Subscribe for FREE and get a daily dose of Appalachia in your inbox