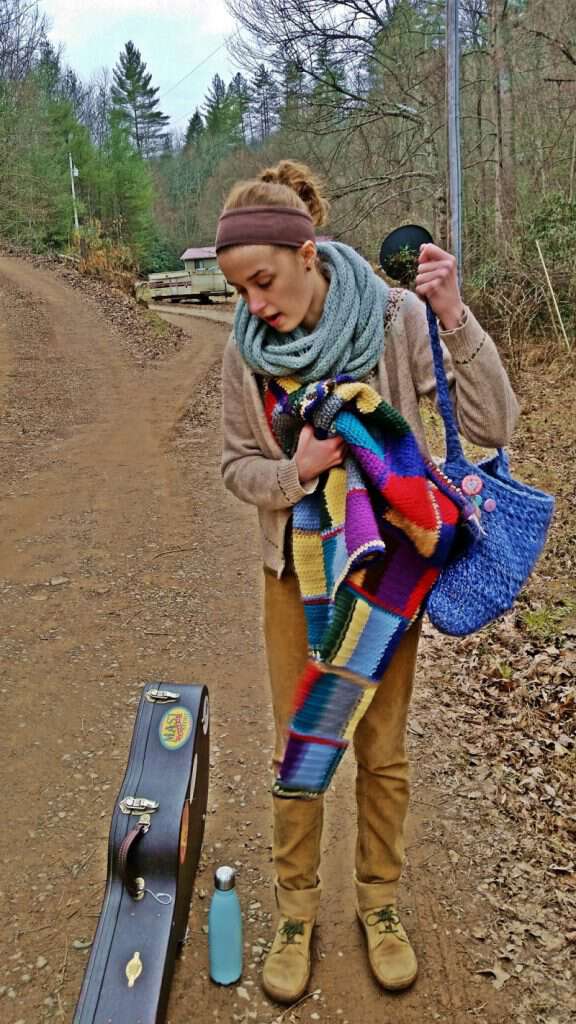 "You'd be ill too if you carried all your stuff down the mountain
in the cold and then your ride didn't show up!"
Ill adjective Of a person or an animal: Angry, vicious, harsh (esp in phr ill as a hornet); also used in compounds, as in ill-tempered.
1886 Smith Southern Dialect 350 And there are still others which have not, so far as I know, the authority of Old English: … ill (cross, vicious, "some rattle-snakes are iller'n others"). 1895 Edson and Fairchild Tenn Mts. 372 The cow is ill when she is pestered. 1917 Kephart Word-list 413 = ill-natured, vicious. "That feller's ill as hell." 1939 Hall Coll. Gatlinburg TN He was a awful ill teacher. (E. W. Dodgen) ibid. Tow String Creek NC we understand your ill way of talking. (Grady Mathis) ibid. White Oak NC "He's as ill as a hornet" [said of a person who's been on a drunk or had a bad night of an kind].
Dictionary of Smoky Mountain English
———————
I live with three people who can be ill as a hornet on occasion and I must admit I can be ill myself.  The use of the word ill in reference to someone who is in a bad mood or is grouchy is still alive and well in the Southern Highlands of Appalachia.
Tipper
p.s. If you missed the hoopla-The Pressley Girls have their very first cd! Go here to get one!