Today's post was written by The Deer Hunter.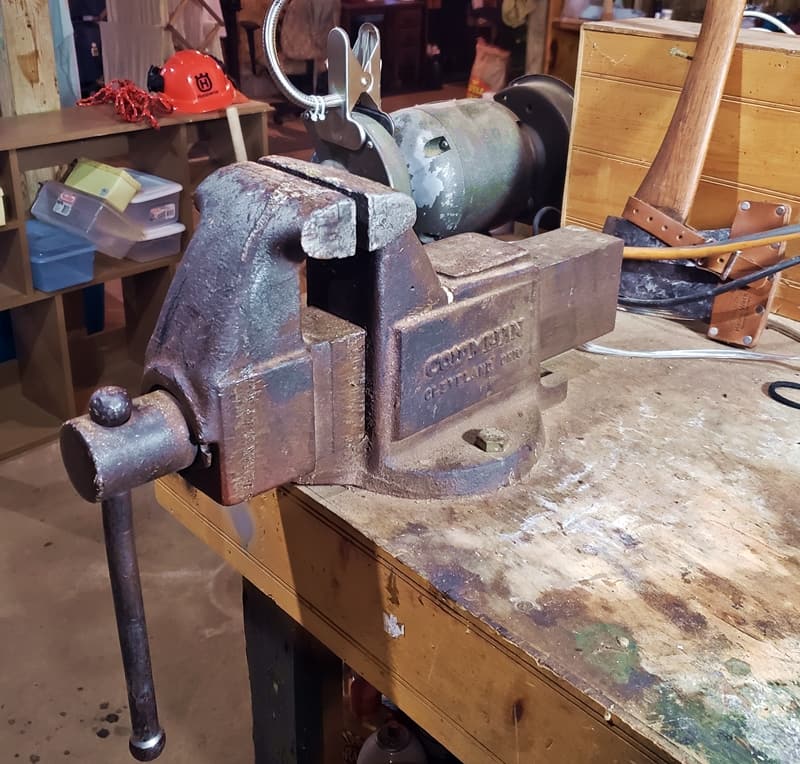 When I was a young boy, I was blessed with a whole lot of freedom. I roamed the creeks and fields around our house at will, usually alone.
We had a shed in the end of the yard. My dad called it the smokehouse. Inside the shed along one wall was a work bench upon which was mounted an old vise.
Being a curious young fellow, I always wanted to know how things worked. I spent a lot of time in the shed tinkering on one thing or another. It was during this time that I learned how important having a vise really is. Today I consider it the very center of any workshop. From hammering, to cutting, grinding, welding, or gluing things together, a vise will hold most any material for these kinds of projects.
In the mid 1970s, dad bought the first weedeater I'd ever seen and before long he had me using it. But just running it wasn't enough for me, I had to know how this contraption worked, so I clamped it in the vise and totally disassembled it.
You can imagine dad's reactions when he saw what I had done. He was furious that I took apart his $400 weedeater. He said "It better be put back together and it better run!"
I reassembled the weedeater and we used it for years afterward. Taking things apart and putting them back together is how I learned to work on and fix things and the vise played an important role in my learning.
Today, many years later, I still use a vise on a regular basis. In fact, it is the very same vise I used as a child. I brought it with me when I moved from home and started my own family. It was old when I was a boy and now it's even older. It makes me smile to know how long I've used it and to know its still just as useful as the day it was made.
The Deer Hunter
Subscribe for FREE and get a daily dose of Appalachia in your inbox