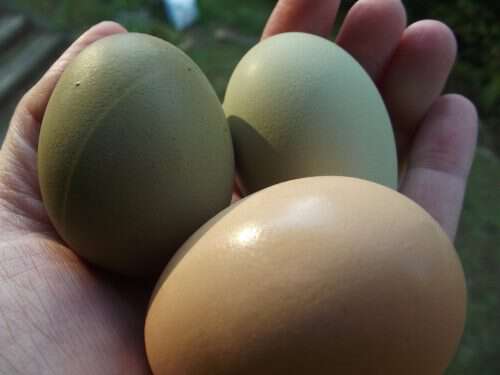 Over the last week our chickens finally started laying eggs-aren't the colors beautiful? So far-we're getting brown ones-and 2 lovely shades of green.
Even the girls are excited about the eggs, they couldn't wait to brag to their friends at school about our pretty eggs. They were surprised to learn many of their classmates have chickens too. Describing the students Chatter said "Momma it was people you wouldn't think would have chickens."
Way back in 2009 I wrote about the urban chicken phenomenon-apparently the popularity of keeping a few chickens for egg production is still going strong.
Come back by in a few days for a chicken update.
Tipper
Appalachia Through My Eyes – A series of photographs from my life in Southern Appalachia.