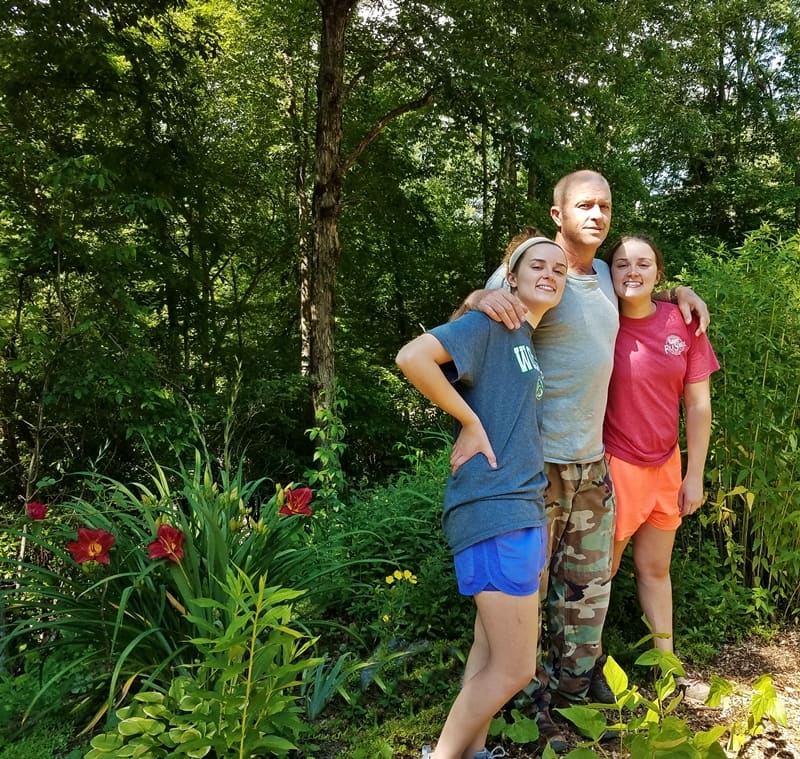 The Deer Hunter and his girls (Chatter on left; Chitter on right)
Today will be a fun day at the Blind Pig house. We're gifting The Deer Hunter with a few things one of which has a funny story.
Several years ago he needed a small tablet to use so we ordered one. When it arrived it was pink. We started calling it the barbie laptop 🙂 Well the barbie laptop is on its last legs. Technology has quickly passed it's modest capabilities by. So one of the gifts is a new barbie laptop…lets hope it's not pink when he opens the box!
The gifts are nice, but most of all we'll enjoy celebrating what a good father The Deer Hunter is and celebrating the other fathers who've influenced our lives like Papaw Tony, Pap, and Uncle Steve.
You can follow the links below for Father's Day goodness from the Blind Pig and The Acorn archives.
We wish all the father's who read the Blind Pig and The Acorn a happy Father's Day. The world is a better place with you in it!
Tipper
Subscribe for FREE and get a daily dose of Appalachia in your inbox