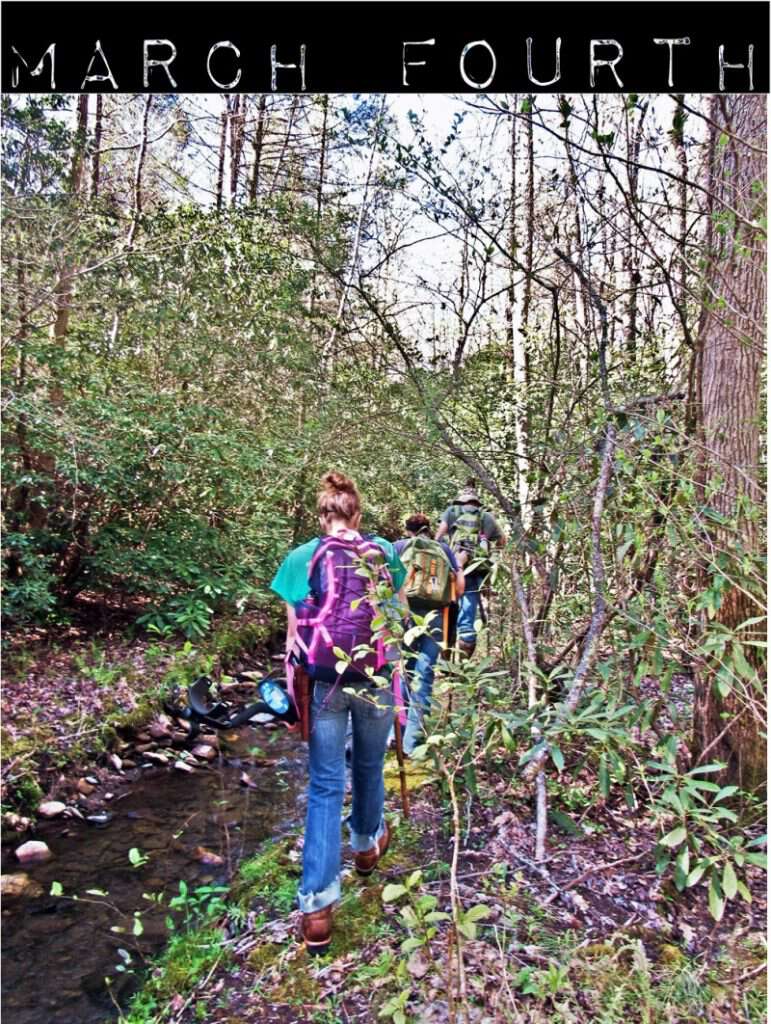 Year's ago Blind Pig reader Kenneth Roper shared the story of his mother telling him and his brothers that March 4th was the command day of the year.
I did some research and discovered March 4th is the only day of the year that can be considered a sentence—March forth. I also discovered there were other folks like Kenneth's mother who thought of the day as a command day.
A few folks use March 4th as a day to begin a new project or goal while others use it as a nudge to finish a project that has been hanging over them for way too long.
Last year I listed the things our family would be marching forth to complete.
The Deer Hunter will march forth to work where he will begin the installation of a new metal building.
Chatter will march forth to work for most of the day and then give a guitar lesson to a nice young lady in Hayesville.
Chitter will march forth to her workbench in the basement to work on her latest jewelry design.
I will march forth to work on various things for the Folk School including filming an upcoming Morningsong.
Here's what we will be marching forth to complete this year.
The girls will march forth to pick up groceries for me.
Upon returning with the groceries, Chatter will march forth to run wedding errands.
Chitter will march forth to work in her shop.
The Deer Hunter and I will march forth to the gardens where we will clean off beds and add a layer of compost.
Comparing last year's list with this year's list makes me very thankful that I won't be marching forth to work for someone else. It also gives me a bittersweet feeling when I think of the wedding errands and realize this is the last March forth (fourth) Chatter will be living at home.
I hope you'll leave a comment and let me know what you will be doing on this March forth day.
Last night's video: How to Make the Best Easiest Biscuits PLUS 2 Other Quick Breads with the Same Recipe!
Tipper
Subscribe for FREE and get a daily dose of Appalachia in your inbox