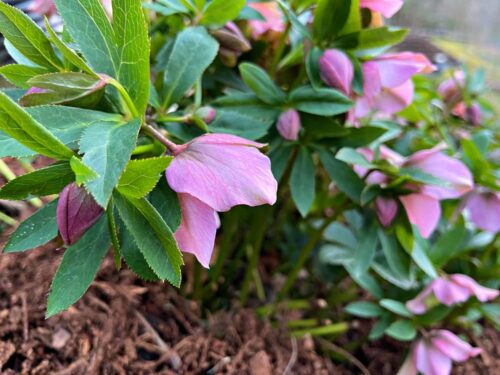 I've grown lenten roses (Hellebores) for many years. Their lovely blooms sometimes start appearing as early as late December.
They are always the first blooms that appear in my yard.
Because they bloom so early there's been a year or two that I completely missed them or didn't really notice them until they were looking sort of ragged around the edges.
Last fall I cut all my plants back pretty severely. The plants are evergreen and the previous year's growth looks rough by the end of the growing season. Mine are on the large side and I decided I was tired of looking at the old foliage and gave them all a good haircut.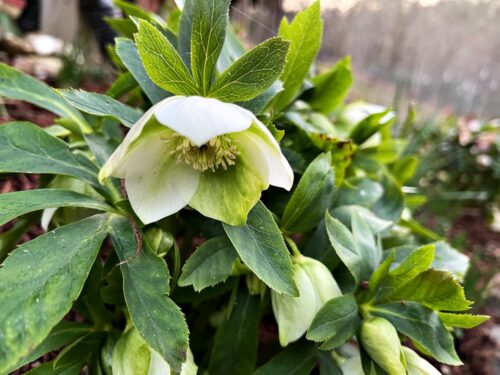 I was worried that I might not have as many blooms this year because of the drastic measures I took, but I need not have worried. The nodding blooms are as abundant as ever.
Lenten roses come in a variety of colors, but the only ones I have are the pink and light cream/green shown in this post. They are a lovely plant to grow and readily reseed themselves in the right conditions.

Last night's video: Dorie Woman of the Mountains 6.
Tipper
Subscribe for FREE and get a daily dose of Appalachia in your inbox