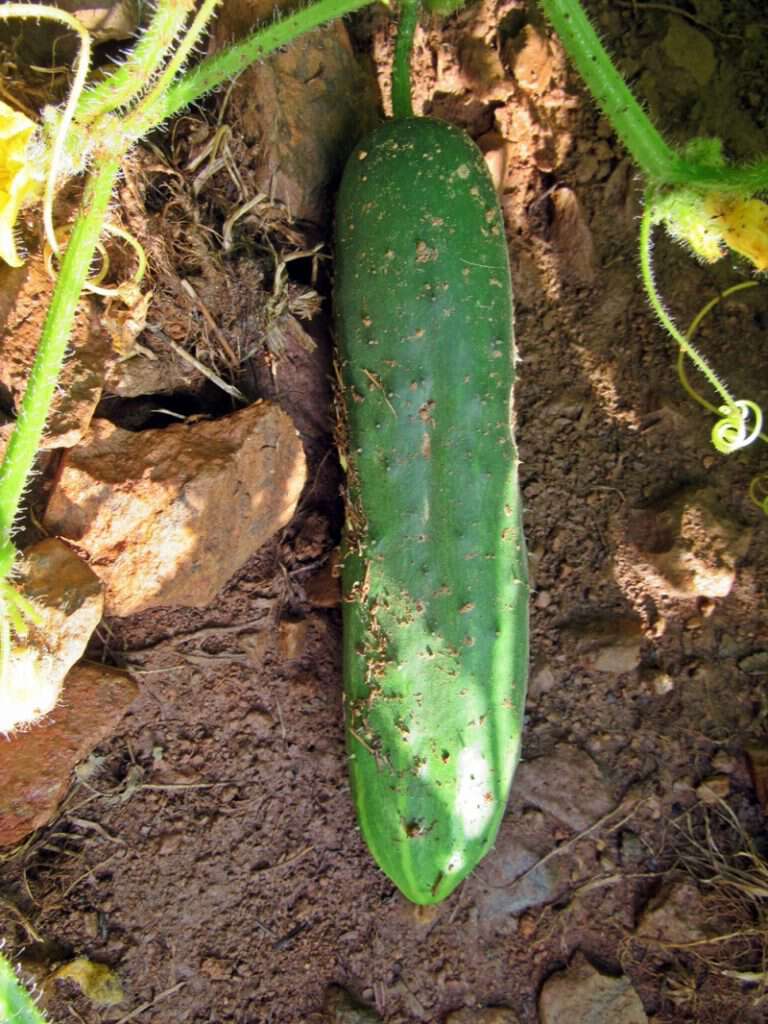 "Most mountain people greatly enjoy pickles, relishes, and other condiments, probably because they add tang, spice, and variety to what could be an otherwise bland diet. Mountain women and girls learn early how to make a variety of pickles and relishes. Cucumber pickles are perhaps the favorite.
We always planted fifteen to twenty hills of cucumbers every spring, being careful not to plant them during the first three days of May, for those were flower days, according to Mother and the Farmer's Almanac. She said if you planted at that time you would have a lot of blossoms, but no cucumbers.
I shall never plant, harvest, or put up pickles without remembering Mother and the really ingenious way she used cucumber hills to thwart Revenue Agents. Father made moonshine whiskey to sell after World War II. Mother, being a devout Christian, never approved of what he did, but she put herself on the line to keep him from getting caught.
Father was away from home for a few days and Mother heard via the grapevine that a Revenue Agent was coming up Straight Creek. For a few moments she walked the floor, wringing her hands as she tried to think what to do. Then, having come to a decision, she told me to hurry and get her a hoe from the tool shed. She went to the garden where only a few days before we had made about twenty large hills and planted cucumber seeds. She dug a hole in each hill and buried a jar of moonshine, carefully smoothing the hill into shape again. She hid all the jars this way, then calmly went about her chores. The Revenue Agents never came; she left the whisky in the cucumber hills until Father came home. Then we set about replanting the seeds—and had a good crop that year.
—Sidney Saylor Farr "Moore than Moonshine Appalachian Recipes and Recollections"
---
I'm already thinking about cucumbers and pickles. My cucumbers didn't do worth a flip last year and I'm anxious to see how they do this year. All the seeds we planted last May came up just fine and climbed themselves right up the cattle panel like they're supposed to, but they quickly succumbed to powdery mildew. I'm guessing it was the two straight weeks of daily rain that ruined our crop.
Tipper
Subscribe for FREE and get a daily dose of Appalachia in your inbox