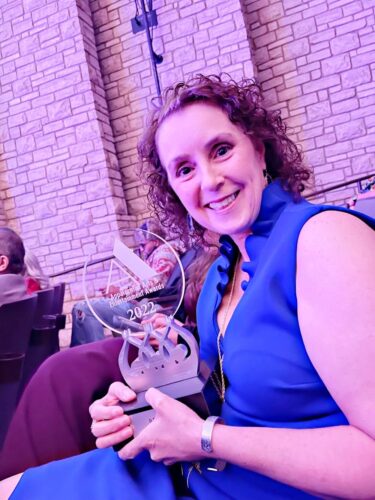 I won the Appy Award for Best Vlogger for my Celebrating Appalachia videos at the 2022 Appalachian Arts and Entertainment Awards. The ceremony was held in Prestonsburg, Kentucky.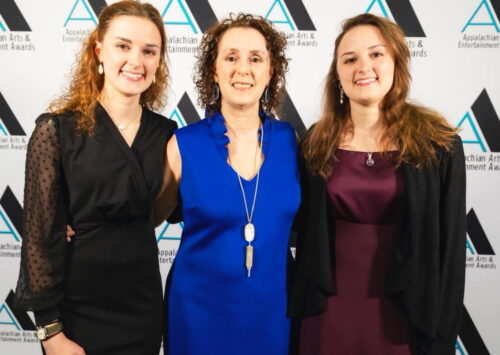 The girls attended the event with me and let me tell you it was some big doings. There was a lot of glitz and glitter including a red carpet entrance to the ceremony. We felt like we'd hit the big time 🙂
I enjoyed meeting several people who were connected with the Appy Awards and was tickled pink to meet three folks who watch my videos on a regular basis.
One gentleman said he was from Kentucky but now lived across the country and my videos made him think of home and family.
A sweet lady told me every time she hears me talk about Pap and Granny its as though I'm talking about her grandparents who she dearly loves.
Another man said he was from Kentucky and watched my videos because he felt they were authentic.
Our seats were close to the stage and they had ushers handy to help you walk up the steps, but I was so nervous I wondered if I would stumble on my way to accept the award 🙂 I'm still over the moon about the whole thing.
Chatter filmed me receiving the award, and I will share that video with you in a day or so.
I'd like to say a big thank you to everyone who hoped I'd win and sent good wishes my way.
Last night's video: A Relaxing Mountain Walk in Appalachia.
Tipper
Subscribe for FREE and get a daily dose of Appalachia in your inbox