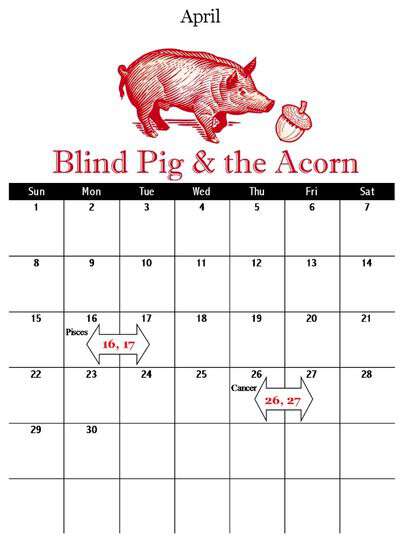 With the temperatures so unbelievable warm-it's tempting to go ahead and plant veggies that I normally plant in late May. But my busy life is helping me resist the temptation-as is my planting by the signs way of gardening.
As I told you earlier in the month of March-I'm going to simplify my sign planting approach by concentrating on the most fruitful zodiac signs. I'll be planting above ground crops under the sign of Cancer and root crops under the sign of Pisces.
Since the Cancer sign doesn't roll around till the end of this month-I'll be forced to ignore the beckoning call of the warm weather for a little while longer.
How about you-tempted to plant it all and be done-or will you be patient and wait a while longer?
Tipper