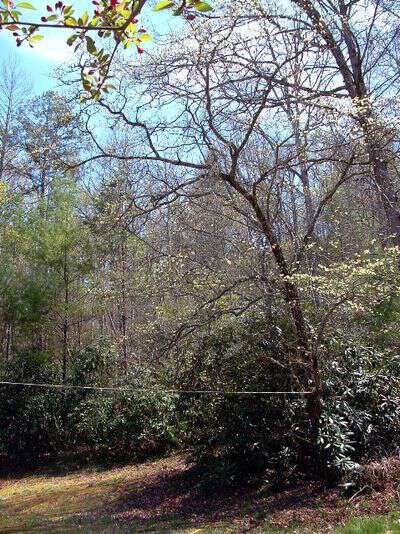 Hard to believe the Dogwood trees have been blooming for the last 2 weeks if not longer here in southern Appalachia. Seeing their blooms made me want to go back in the Blind Pig Archives and see what I'd said about Dogwoods in the past. (just click on the words in orange if you want to see too)
The early blooms also made me think of a song the Blind Pig Gang's been doing since last summer-Just Above The Place Where You Can Bury Me. See if you like it as much as we.
Hope you enjoyed the Dogwood posts from the archives-and the song too!
Are the Dogwoods blooming at your house?
Tipper
p.s. Granny says she's going to whip us if we keep letting the sunshine get in Pap's face.