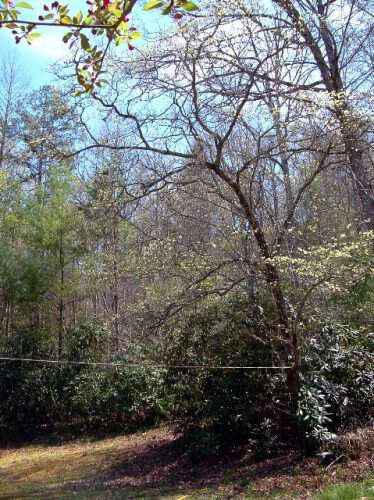 The Dogwoods are in full bloom in the Southern Highlands of Appalachia. The blooms are right on schedule-how do I know? Last weekend was Dogwood Winter the trees were blooming and we had a cold snap with scattered areas of frost. (each spring-we have a cold spell when the dogwoods are blooming-old timers call it dogwood winter)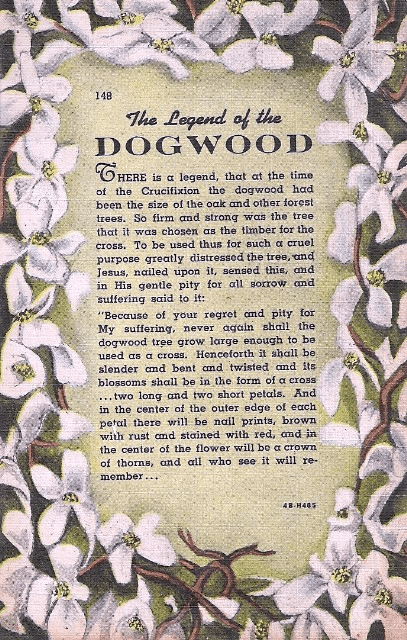 I've known the legend of the Dogwood since I was a small child-I might have learned about it in Sunday School or maybe Pap or Granny told me. I found the old postcard above in a collection The Deer Hunter's Great Grandmother kept it tells the legend better than I could: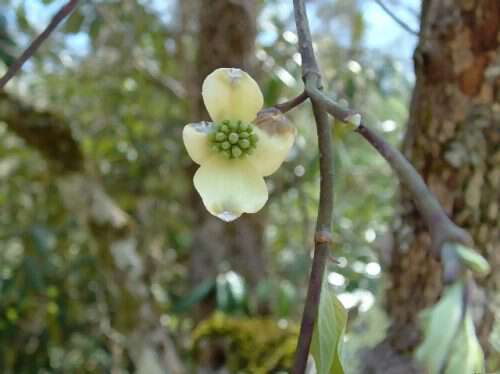 There is a legend, that at the time of the Crucifixion the dogwood had been the size of the oak and other forest trees. So firm and strong was the tree that it was chosen as the timber for the cross. To be used thus for such a cruel purpose greatly distressed the tree, and Jesus, nailed upon it, sensed this, and in His gently pity for all sorrow and suffering said to it: "Because of your regret and pity for My suffering, never again shall the dogwood tree grow large enough to be used as a cross. Henceforth it shall be slender and bent and twisted and its blossoms shall be in the form of a cross…two long and two short petals. And in the center of the outer edge of each petal there will be nail prints, brown with rust and stained with red, and in the center of the flower will be a crown of thorns, and all who see it will remember… 
I've always had a fondness for Dogwood trees-there are too many to count growing around my mountain holler-but I have a favorite one. The Dogwood in the photo at the top of the post holds special memories for me-it's in Granny and Pap's backyard. When we first moved into their house I was 4 years old. Pap made me a wooden swing and hung it on the curving branch of the Dogwood-now Granny's clothesline is attached to it. As the years went by-me and Paul out grew the swing-but the sheltering branches of the twisted tree made the perfect place for us to while away the summer days.
Have you ever heard The Legend of the Dogwood before?
Tipper