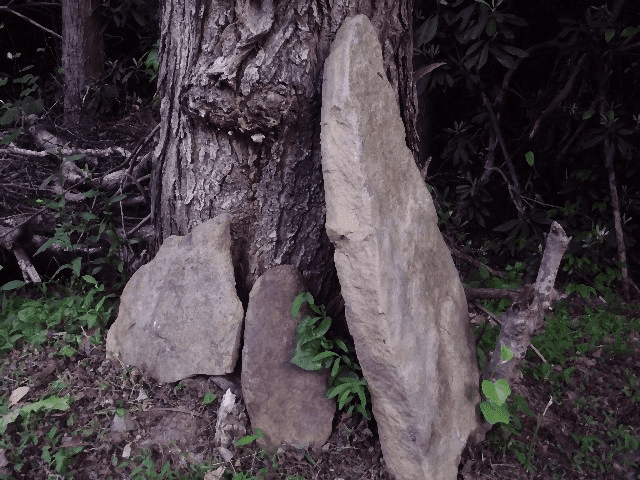 As I walked through the silent woods I came upon a tree with three rocks leaned against its trunk. I was in need of rest, so I sat across the way and studied on the rocks. Were they left by someone who favored the number 3? Were they tilted in their spots to mark the location of a treasure left for another? Had I interrupted an unknown game played by fairies who live in the shady holler?
Deciding I needed to be on my way, I brushed off the seat of my pants, took one more gulp of water, and decided the larger of the three had been placed to watch over the two smaller ones and that was enough knowledge for me to know and I didn't need to worry about the rest of the story.
Tipper
Appalachia Through My Eyes – A series of photographs from my life in Southern Appalachia.