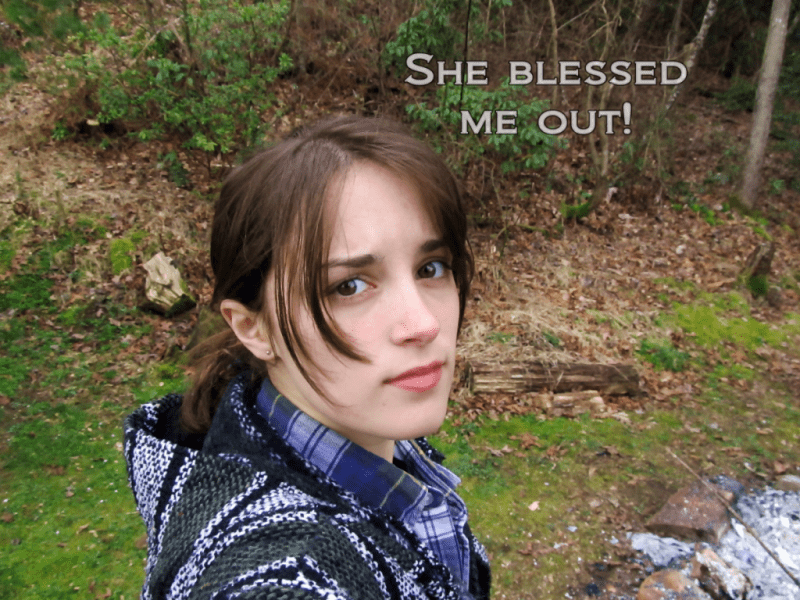 Back in July I received the following email from Blind Pig Reader Ron Banks.
Hi Tipper,
Just wondering if you are familiar with the term Blessed Out? I haven't heard it in a while but it is very common where I was raised. Basically it means to get scolded or chewed out for something.
"She really blessed me out for being rude to her!"
——————-
I wrote Ron back and said YES I am familiar with the saying! I still hear and use the phrase bless out to describe a severe scolding.
I had never thought about the phrase being a southern or Appalachian saying until Ron emailed me. A google led me to this
wordsmith forum
where a quick read makes it evident the phrase is not familiar to everyone.
According to Webb Garrison's book Why You Say It, the phrase hails from the Dark Ages. During that time period, folks were always worrying about demons and other evil spirits. Those demonic spirits could take possession of people, animals, or things. Garrison says the only way to get rid of the demons was for a man of God to drive them out. Folks watching from the sidelines couldn't understand exactly what was going on but soon began to describe the act as the Priest blessing out the demon or evil spirit.
Garrison goes on to say "By the 17th century, anyone who administered a tongue-lashing was compared with a priest attacking a demon and said to bless out the person on the receiving end."
Fascinating!
As I said, I hear the phrase used on a regular basis in my neck of the woods. I also often hear this addition to it:
She blessed me out up one side and down the other!
Tipper
*Source: Why You Say It written by Webb Garrison