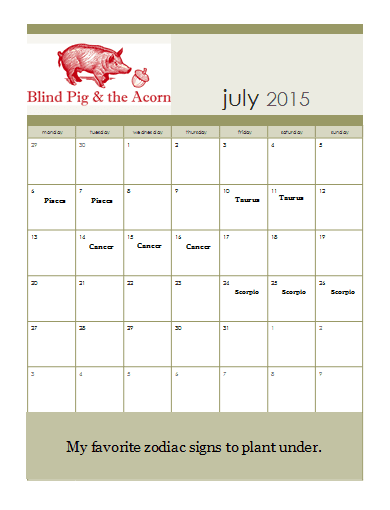 It's July with the garden season in full swing. Most of our spring veggies are finished up. We've been getting squash and zucchini from the summer garden already and I fully expect another week will bring dozens of cucumbers and bushels of beans for canning.
Our beans did so well last summer that we're hoping they do just as good this year-we even planted an extra row to help them out. Each day I tried to mark the progress of the beans as they began climbing. I noticed when a few reached the top of the wire and then suddenly one day I looked out and it was like 2 parallel walls of green.
What have you been eating from your garden?
Tipper
p.s. Most of what we planted is from Sow True Seed-a great GMO-FREE seed company located in Asheville NC. Sow True Seed sponsors the Blind Pig Garden-and their seeds are top notch so check then out if you haven't already.