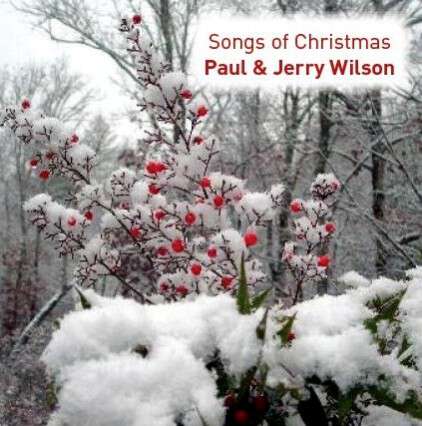 Christmas is hands down my favorite time of the year. I love everything about it. Granny is crazy over Christmas and I guess that's why I'm plumb foolish about it.
I've been listening to Christmas music for over a week.
If I'm at work I have Pandora going in the background with Christmas tunes and if I'm in the car I'm listening to Pap and Paul's cd Songs of Christmas.
It's been several years since they made the Christmas cd, but I'm still amazed by the quality of the music. By far the best Christmas music around if you ask me. Here's a track list:
Joy to the World
It Came Upon the Midnight Clear
O Little Town of Bethlehem
Away in a Manager
Good Christian Men Rejoice
Silent Night
The Little Drummer Boy
The First Noel
What Child is this?
God Rest Ye Merry Gentlemen
Hark! The Herald Angels Sing
The Friendly Beasts
Jingle Bells
We Three Kings
Oh Come All Ye Faithful
Do I have a favorite? It's too hard to choose!
O Little Town of Bethlehem has always been one of my favorite Christmas songs; Good Christian Men Rejoice has such a hopefulness about it; and Pap and Paul make Away in a Manger sound like a lullaby.
What Child Is This? gives me chills every time I hear it; Jingle Bells makes me pat my foot and think of Christmas morning; and We Three Kings is breathtakingly beautiful in a way that makes it hard to believe someone (some 2 ones) from my family played every instrument and sung every word.
You can go here Pap and Paul's Songs of Christmas to purchase a cd of your own.
Tipper