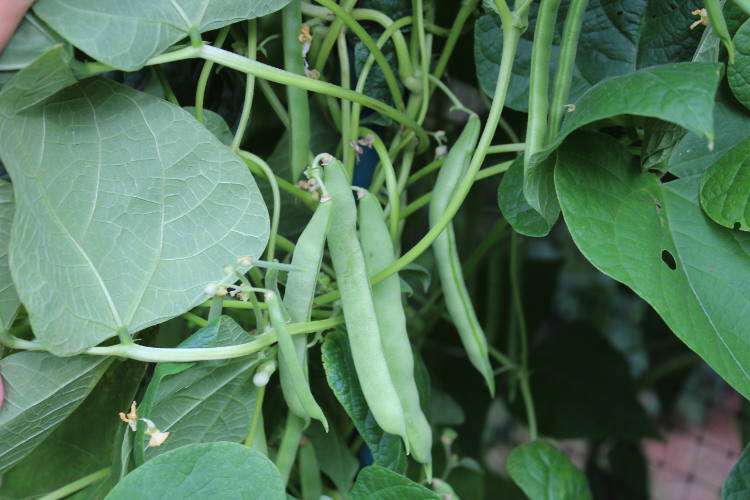 Photo courtesy of Sow True Seed
turkey bean noun
1980 Smokies Heritage 297 Settlers hearabouts tell a tale of how the "turkey bean" came to the mountains. It seems a flock of wild turkeys once wandered into the Jones Cove community, and consequently ended up as the main course for several Sunday dinners. But something strange had been discovered when the people killed and dressed the wild turkeys: in each bird's craw lay a handful of bean seeds. Not being wasteful, people put the seeds by and sowed them the following Spring. What grew as a result were a special type of bean with a flat hull and tiny, pea-like seeds inside. The delicious beans came to be called "turkey beans," for they had first appeared in the wild turkey's craw. 1996 Montgomery Coll. = string bean (Cardwell).
Dictionary of Smoky Mountain English
—-
I don't think I had ever heard of turkey beans before I saw the entry in the Dictionary of Smoky Mountain English. I jumped over to Sow True Seed and wouldn't you know they sell turkey bean seeds.
Tipper