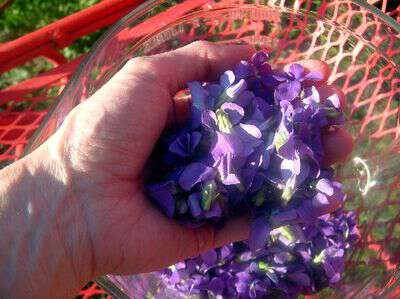 After a few folks told me they made jelly with wild violets-I had to give it a try.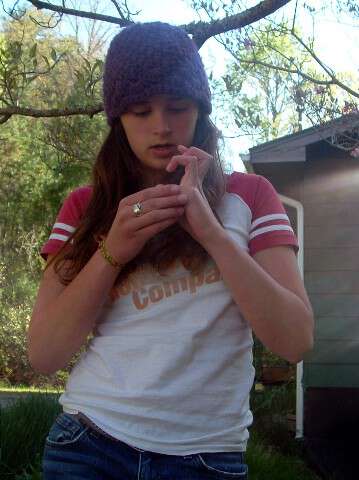 So the other evening, me and this character headed for Granny's Violet Vale. In only took us a few minutes to pick 2 cups of violet blooms-that's how much it takes to make jelly.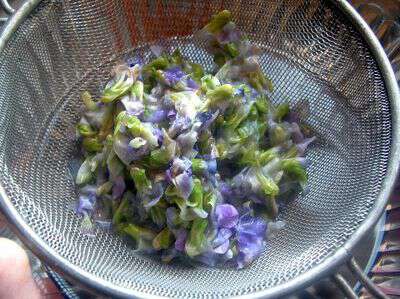 Rinse off the blooms-then place them in a glass bowl-and pour 2 cups of boiling water over them. I looked at several recipes-they all varied about how long to steep the blooms. I went for the longest time. I covered the bowl with a plate and let it sit on the counter until the following day-when I planned to make jelly.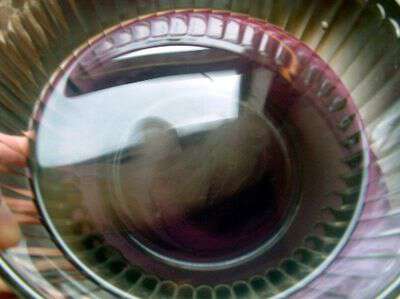 But as often happens in life-something came up. So I drained the blooms (discarding them) and put the purplish liquid into the fridge until today.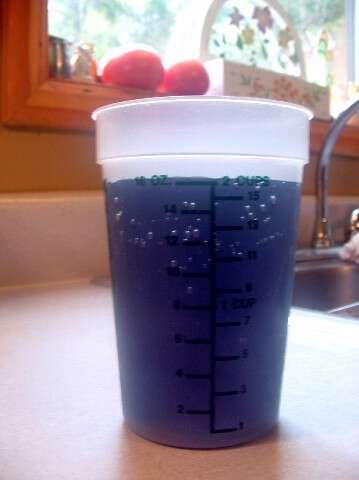 To make violet jelly you need:
2 cups of violet flower juice
juice of 1 lemon
a box of pectin
4 cups of sugar
jelly jars, lids, and rings (you need to sterilize all-and keep the jars hot-I used a pot of simmering water)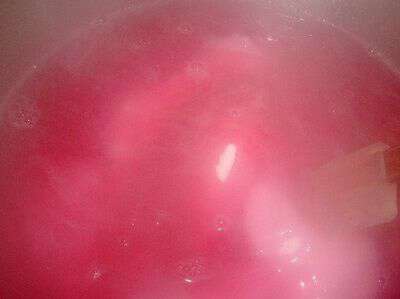 ~first-pour the violet juice, pectin, and lemon juice into a fairly large sauce pan (when you mix the lemon juice with the purple violet juice-it immediately turns pink-might make a neat science project for school)
~heat the mixture until it boils-then add 4 cups of sugar
~while stirring-bring the mixture back to a hard boil-one that doesn't stop even though you're stirring it
~boil for one minute
~ladle hot jelly into hot jars
~attach lids and rings
~turn jars upside down for 5 minutes-then turn right side up-the jars will seal as they cool-you can hear the 'pop' of each jar sealing
~if you feel more comfortable using a hot water bath to seal the jelly-place the jars in a hot water bath for 10 minutes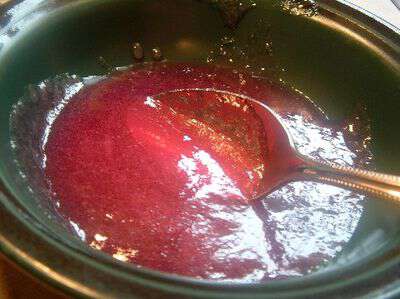 The recipe above made 4 small jars of violet jelly.
I was pleasantly surprised by the taste. I didn't think the the jelly would have much of a flavor other than being sweet. I was wrong, violet jelly does have a distinct flavor. I've been thinking of how to describe the taste-what have I come up with? Not much. It's kind of a herbal sweet taste-sorta like lavender but not quite. In the end I decided it must taste exactly like violet jelly-which makes sense don't you think?
Tipper