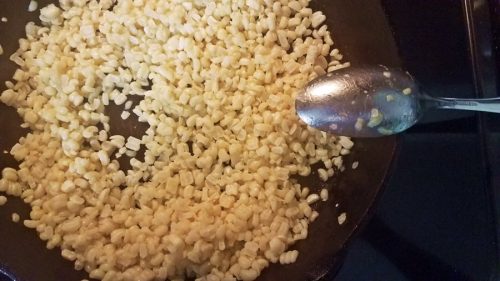 I rarely make fried corn, but I have good memories of it from childhood. My Mamaw used to make it. She'd let me stand in a chair at the stove and watch her stir the corn as it cooked.
I'd guess the dish started back in the days when corn wasn't as sweet as what most folks eat today.
Fried Corn
About 6 ears of corn or more or less depending on the amount you need for your family
bacon grease
sugar to taste (its really not necessary if you're using sweet corn)
water
Cut corn off cob and fry in bacon grease. Add a little water to pan to keep the corn from sticking and add the sugar if you're using it. Cook corn while stirring for about 10 minutes or till done.
Tipper
Subscribe for FREE and get a daily dose of Appalachia in your inbox