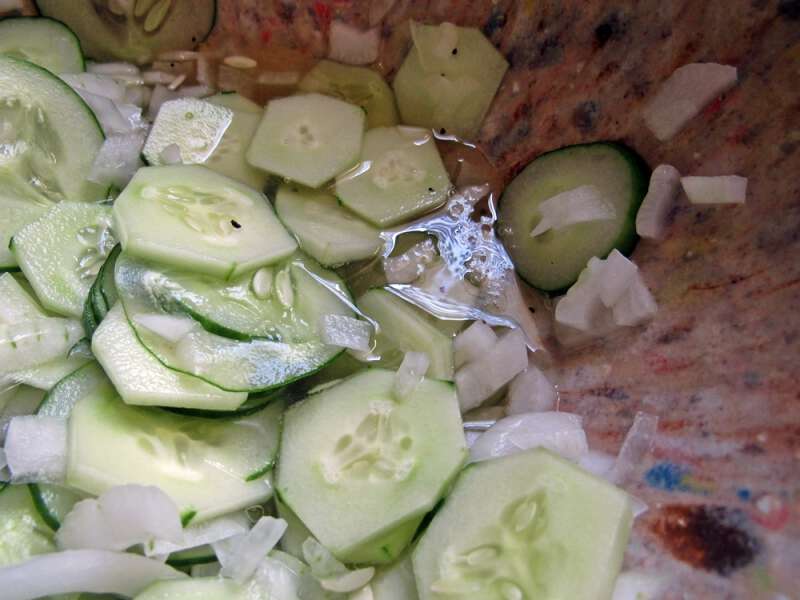 During my lunch break a few weeks ago at work, Julia let me taste her cucumber salad. It was really good. I knew I had eaten the salad before at potlucks and maybe even at a restaurant, but somehow I had never thought about making it myself until I tasted Julia's.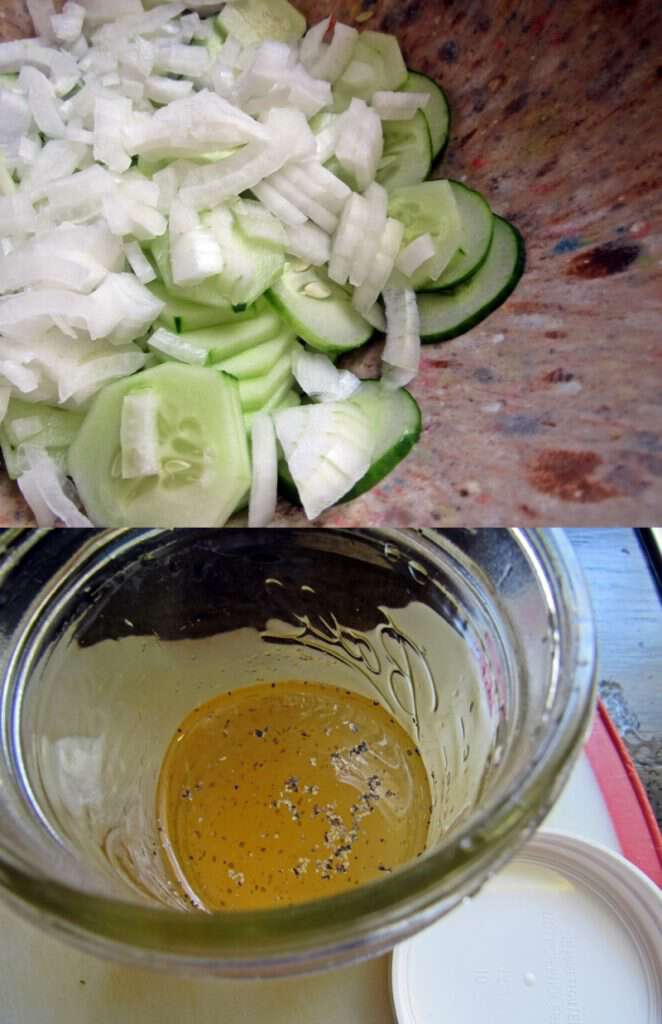 Julia's Cucumber Salad
2 medium cucumbers sliced thinly
1/2 cup diced onion (more or less depending on your preference)
1/3 cup apple cider vinegar
1/3 cup water
2 tablespoons sugar
1/2 teaspoon salt
1/8 teaspoon pepper
Place cucumbers and onions in a bowl.
Mix all the other ingredients together until well combined and pour over cucumbers and onions. Toss the whole thing around a few times to evenly coat the cucumbers and onions. Chill in frig over night or at least a few hours to give the salad time to marry as The Deer Hunter says.
I know this is a common summer salad with many different variations. If you make it with other ingredients or in a different manner please share your recipe-I'd love to try it too.
Tipper