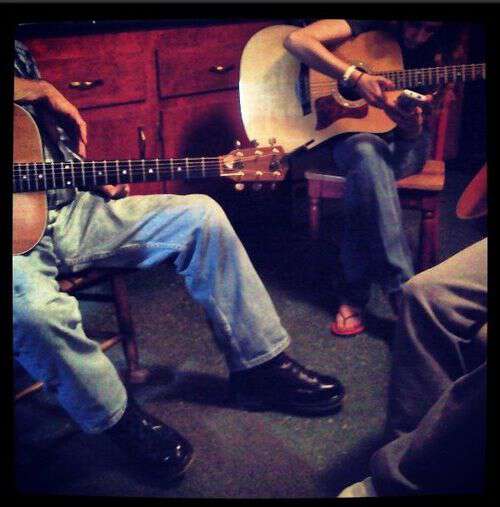 I'm sending you to Blairsville Georgia for today's Picking and Grinning in the Kitchen Spot.
Jon from Ridgeline TV typically films the Friday Night Concert Series put on by the Union County Historical Society in Blairsville. When we played the series earlier this Summer Jon wasn't there-it seemed sort of lonely without him looking at us from the balcony.
Jon was there the previous Summer in 2014. After that show we kept our eyes on the Ridgeline TV website for a good long while hoping to watch the show he filmed, but we never did see it. I finally decided Jon had aired our shows so many times in the past that he must be making room for some new performers.
Turns out-Jon was just busy. I certainly know how it feels to have too many irons in the fire and not enough hands to turn them. He emailed me a couple weeks ago to tell me the show from 2014 was finally up.
Tipper
p.s. For those pickling along with me, today's step is quick and easy.
-Drain the syrup off the cucumbers into a large pot. Don't worry about getting every little spice out of the crock or off of the cucumbers. It's fine if they stick to the crock or the cukes.
-Place the syrup on the stove-heat to boiling.
-While it's heating place the cucumbers back into the crock.
-Pour the boiling syrup over the cucumbers.
-Replace your weights to submerge the cucumbers under the syrup.
-Let sit overnight.
Tomorrow's step-is exactly like this one-but I'll remind you.