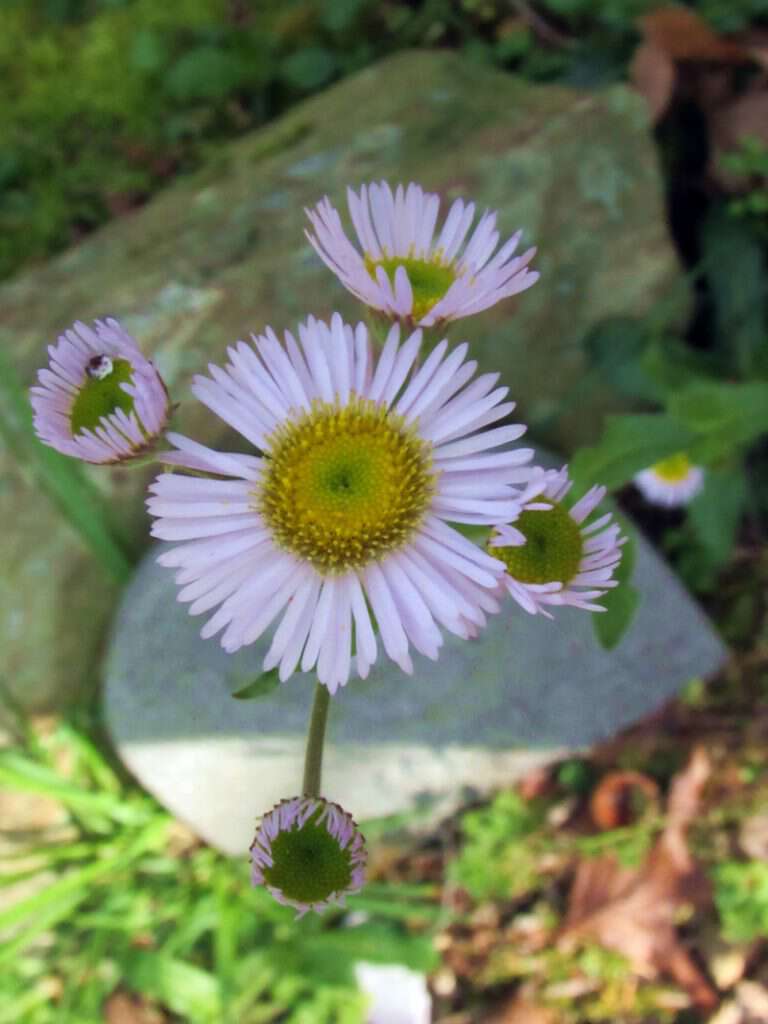 I discovered a wildflower I've never seen, or at least never noticed, in my backyard last week. At first glance I thought it was Fleabane, but a closer inspection showed the petals were a lovely lavender color instead of white.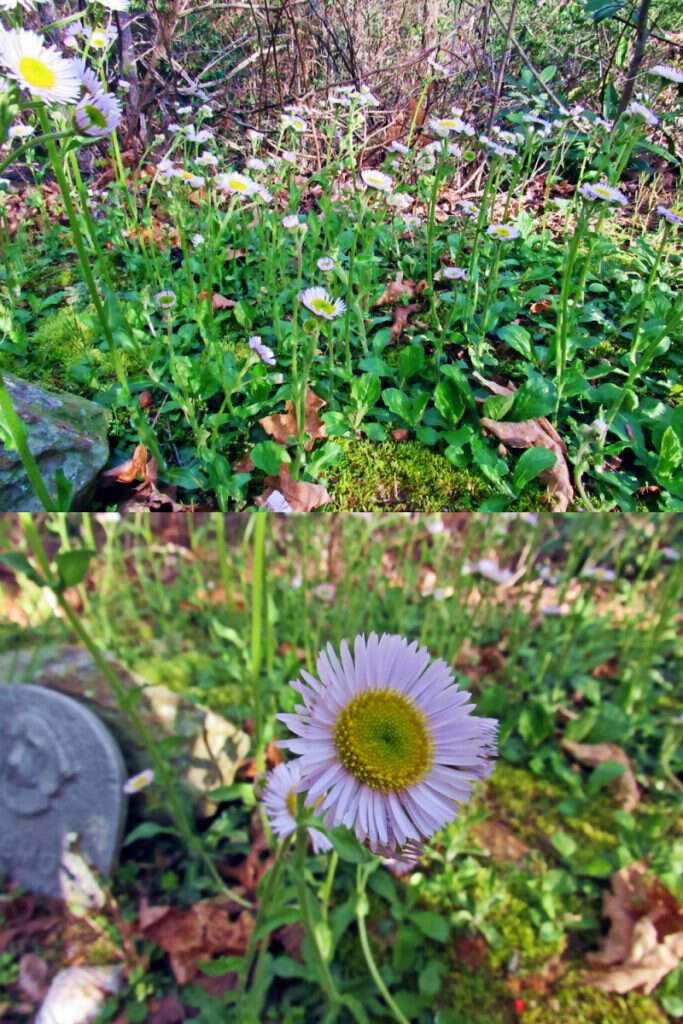 I grabbed my Wildflowers & Plant Communities book and discovered I was right in the first place, the plant is a member of the fleabane family. I didn't realize fleabane can range from white to the pale lavender of the plant I found.
Robin's Plantain is one of the common names that belongs to the plant. All fleabane is said to ward off fleas but I've never tried using the plant for anything.
The lovely grouping of wildflowers sprung up at the edge of the backyard near Wilma, our beloved beagle's grave.
Wilma was the dog we had before Ruby Sue. She's been gone nearly 15 years now. She was a true beagle and lived to chase rabbits. One evening when no one was at home the coyotes waited on her while she ran her favorite rabbit trail out the ridge from the house. I took her to the vet but there was nothing he could do, she died before morning.
Wilma would never eat if someone was watching her. You could lay a steak beside her and she'd just sit patiently until you left before she picked it up. After the coyotes got her we were all so upset and even Pap said he ought to lay in wait till they came back down that trail.
Funny how a group of wildflowers can take you down a road of remembering.
Tipper