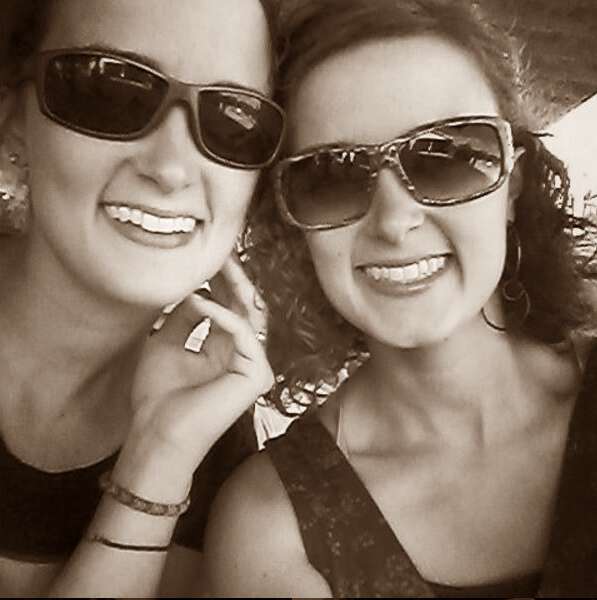 The girls inherited my big Wilson teeth. I've known that since their first adult chompers came in.
Theirs seemed even larger than mine, because instead of their top front teeth coming in together or at least within a few weeks of each other, the girls each sported one big tooth on top for a good long time. The one large tooth hanging down in front of their smile looked so comical The Deer Hunter took to calling them The Tooth.
The subject of teeth has been the most popular topic of conversation around the Blind Pig house over the last few weeks. The girls had their wisdom teeth removed…yep that's 8 wisdom teeth. The removals went mostly well and the girls are on the road to recovery.
As we marveled at the speed of the procedure-under 45 minutes for each girl's 4 teeth, I was reminded of a story Pap told me about one of his friends. The incident took place many years ago.
One of Pap's friends went to Asheville to have his teeth pulled and be fitted with dentures. On his way home he had a flat tire. As he was bent over changing the tire someone came up behind him and pecked him on the shoulder. When he looked up a gentleman asked if he knew how to get to the apple orchard.
Having all your teeth pulled can cause quite a bit of bleeding and not wanting to spit blood by the man's feet, Pap's friend just shook his head no instead of trying to explain he wasn't from the area and didn't know where no orchard was.
The gentleman went back to his car and Pap's friend got back to fixing the flat. A few minutes later the man came back and pecked him on the shoulder wanting directions to a different location. Pap's friend couldn't hold it in any longer and the blood spilled down both sides of his mouth as he tried to spit it out. The gentlemen started backpedaling and qickly ran for his car.
Later, as Pap's friend told him about the incident he said  "Why Jerry he thought I was one of those vampeers." Pap's friend was upset, because he'd worn his best white shirt and kept it perfectly clean until the man came around asking questions.
Drop back by in the coming days and I'll tell you more about the girls and share some tooth related Appalachian things with you. Oh and my statement about the girls having big teeth has now been verified by a professional, in the dental surgeon's words "They both had unusually large wisdom teeth."
Tipper