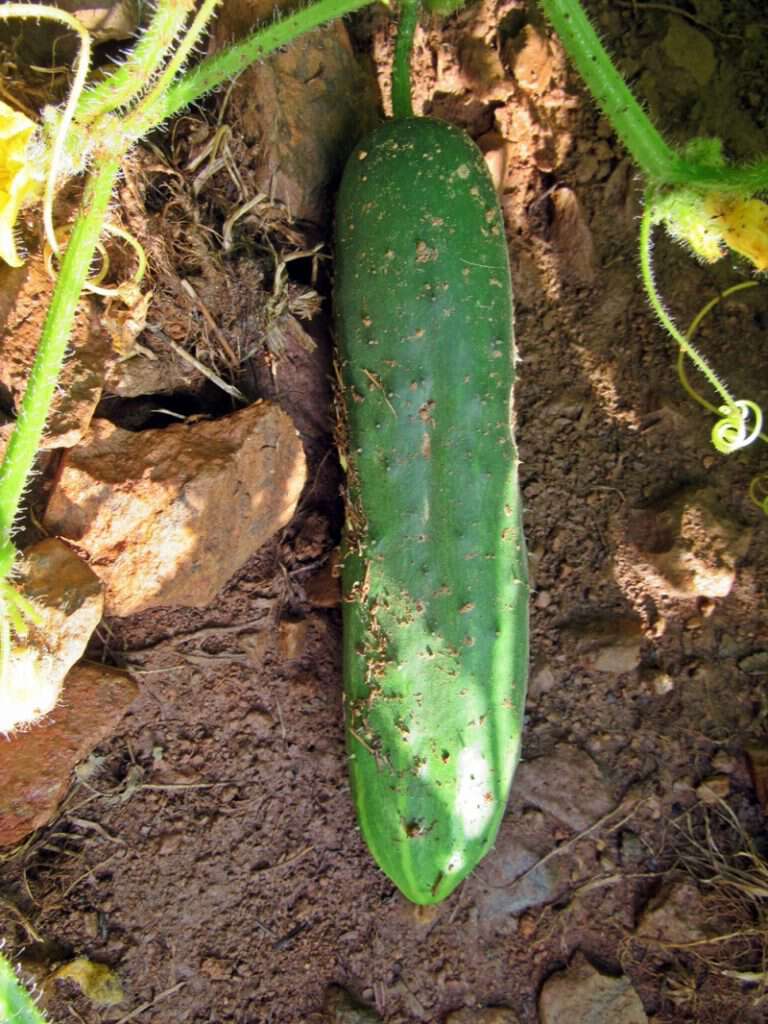 Sow True Seed Marketmore 76
Here's my latest update for the Blind Pig and The Acorn's Sow True Seed Cucumber Reporters @ Large project.
Slicing Cucumber Muncher: We've never grown this variety before, and I'm not sure we will again. The muncher has produced great for us, but I don't think it has much flavor.
Richmond Green Apple: I haven't harvest one of these yet. Weird it's like I didn't even plant them although I know I did.
Marketmore 76: This one is described as one of the best all around cucumbers – even good for selling at the market. I've never grown it before either and like the muncher I haven't been very impressed by it.
Boston: According to the description, this is the cucumber for pickling and I've already pickled some of them. Good producer with a good taste.
Bush Pickle: I grow this one every year because it produces great and tastes great.
Another cucumber that is a must plant for us is the Arkansas Little Leaf from Sow True Seed. The variety isn't part of the reporting project, but its hands down my favorite cucumber to grow. And as always it's doing great in the garden this summer.
If you signed on to be a Cucumber Reporter @ Large send me an update when you get a chance and I'll share your report with everyone.
If you have a fool proof dill pickle recipe I'd love to have it. I've tried lots of recipes: ones that use a crock and ones that pickle in the jar. I haven't been pleased with any of them. The pickles either don't have enough flavor or get soggy or both!
Tipper