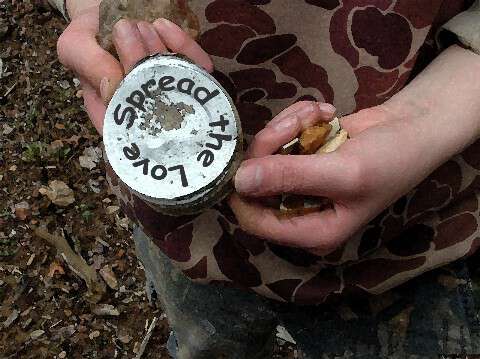 Time to spread the love for the month of April-I'm sending a big Thank You to all the folks who took the time to comment during the month of April. You truly do make the Blind Pig a better place to visit!
Janet, Just Jackie, Julie at Elisharose, Miss Cindy, Brenda Kay Ledford, Osagebluff Quilter, Terry, Warren, Lanny, The Fishing Guy, Petra Michelle, David Templeton, Nancy M., Glenda, Fencepost, Rick's Whitetail Woods, Mary Life In A Cordwood Cabin, Farmchick, Paul Saltcreek, B. Ruth, Vicki Lane, Eva Nell Mull Wike, Ph.D., Sarah, Wanda, Stacey South Western PA, Lynn Legge, Pat in East TN, Jen,  Sandra, Granny Sue, Sheryl Paul, Kenneth M. Roper, Anastasia, Mike McLain, Rechelle, Greta Koehel , Nancy Wigmore, Nancy Simpson, Kenneth O Hoffman, Mamabug, Kat, Lonnie Dockery, Canned Quilter, Kathryn Magendie, Jim Casada, Don Casada, Charline, Vera Guthrie, Garland Davis, Dilli, Larry Proffitt, Granny Pam , Bradley, Uncle Al, Dee from TN, Misty, Kay, Rooney Floyd, Martina, Teresa, Cheryl Soehl, Patty Hall, Tom, Rachel Sliding Through Life, Luann Sewell Waters, Ethel, Sheila Bergeron, My Carolina Kitchen, Clint, Audrey, BasketsbyRose, Dolores Barton, Jennifer In OR, Melissa P Misplaced Southerner, Wanda Devers, Barbara Gantt, Amy Jo Phillips, Bill Dotson, Donna W, Jerry McKelvy, Sandy Carlson, Janet Pressley, PinnacleCreek, Phyllis Salmons, Vickie, Nancy A Rural Journal , Judith, Suzi Phillips, Debby Brown, RB, Pointless Picks, Dale Anderson, Jo, Sandra Sarafian, Helen G, Lise, John Dilbeck, Yvonne-The Mashburn Collection , Janice MacDaniels ,  Debora Kerr, Hummer , Joe Mode, Brandi Nabors, Mary Shipman, Leon, Wayne Newton, Shirla, Joey At Big Teeth And Clouds, downthelanegirl, Teri, Brian Blake, Glynda, Joji, Sue Crane, Lisa At 2 Bears Farm, Catray44, Debra Elliott, Mary Jane Plemmons, Robert Loftis, Gary Powell, Ed Myers, Shirley Metts, Alice At Happily Married To The Cows, Amy At Verde Farm, Gary Greene, Eva Kroells, Sandy, Dolores, Susan Kinkki, Will, Dorothy, Douglas Lamb, Bob Dalsemer, Larry Blount, Suzann, Miss Fifi, Brenda S. Okie In Colorado, Caro, Roger Hartley, George Long, JJ, Linda, Staci, FunnySayings, Rose, Grandpa Ken, Jill At Heritage Farms, Dorothy, Donna Godfrey, Kitchen Units, Amy, Delores (Rusty) Ellis, Barb Johnson, Samantha, Rod, ButterPoweredBike, Georgie, Sassy, Stacy Guidice, Malcolm, Barb, Jeff, Baking Barb, Celia Miles, Catherine, Mike, Carol Wong, and Doug P.
April's winner is…
Wanda Devers! And Wanda wins-Volume 21 of The Journal of Kentucky Studies. It is chock full of wonderful writers-including one of my favorite poets-Glenda Beall.
Hope you all stick around for the month of May-it's going to be an exciting month here at the Blind Pig. This is the month my 3rd Annual Planting By The Signs Test gets started (if you signed up to participate you should receive your seeds by the end of this week), I have May Pole action to share with you, a few more make do recipes, and the story of Maggie is coming up shortly.
Don't forget to click on a commenter's name above and go for a visit-I know you'll be glad you did.
Tipper