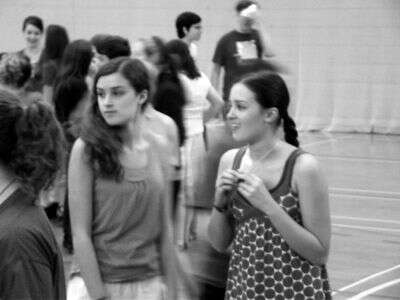 Me and the girls spent the past weekend at Berea College-we were there for the 76th Annual Mountain Folk Festival. To put it in a nut shell-the festival is dedicated to keeping the tradition of folk dancing alive in our youth.
This is the 4th year we've been able to take part in the festival-and I do believe it was the best year yet.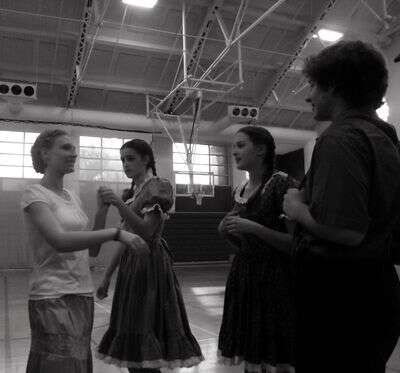 Our group of dancers from Brasstown was larger-we had 5 new dancers with us this year. So the girls got to introduce old friends from home -to old friends from the mtn folk festival. (in this case-it was clogger meet clogger)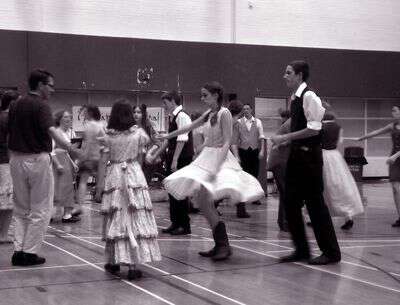 There were lots of twirly skirts;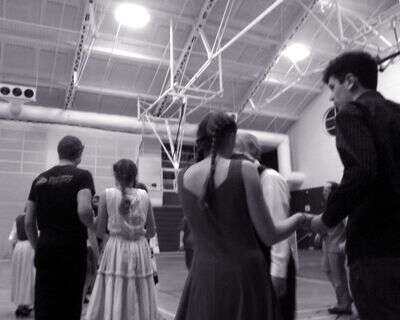 there were girls with plaited hair every where I looked;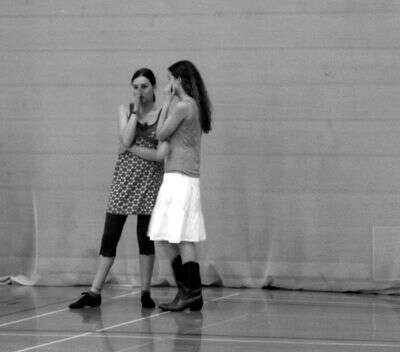 and there was more than a few secret whispering sessions between these 2.
Even though this was my 4th festival-I was blown away by the same thing I always am: no matter the hairstyle; no matter the type of footwear or lack thereof; no matter the clothes-no matter the age-the kids who attend the Mountain Folk Festival love folk dancing-and it's a true joy to see it on their faces and hear it in the steps of their feet.
Attendees have an opportunity to learn the dances that'll be called at the festival before they arrive. Maybe this was such a good year-because everyone knew the dances-which means we get to dance more dances instead of going over and over the required ones.
Or maybe it was the best year because our Brasstown group was full of great kids who all enjoyed the trip.
Or maybe it was because I was so proud of Chatter and Chitter. I was proud of their dancing-I was proud that they were friendly and approachable-I was proud that they pitched in to help when needed-I was proud they were respectful to all the adults-and I was tickled pink with their choice of music for our long trip-Ray Price, Hank Locklin, Kitty Wells, Hank Williams Sr., and Patsy Cline-I mean Ray Price!!!-am I lucky or what.
Come back in a day or so-I've got 2 videos from the festival to share with you!
Tipper