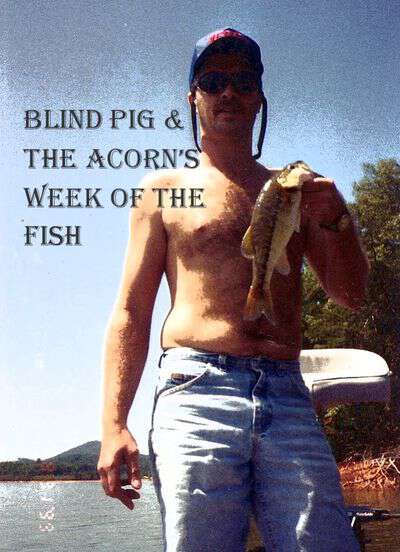 Remember The Week Of The Crow? Well it's time for the Blind Pig & the Acorn's Week of the Fish.
Don't get too far away from the Blind Pig this week as we gather round for a few fishing tales and a few giveaways as well.
First up on the giveaway list-2 books written by Jim Casada-Modern Fly Fishing and Fly Fishing In The Great Smoky Mountains National Park.
The books are special on their own-however there's something that makes them extra special. The books belonged to Jim's father, Commodore Casada.
A good while back Jim donated the books for me to use as giveaways here on the Blind Pig. Knowing the books were written by Jim and then inscribed to his Father touches my heart in a way that I just can't explain.
Stay tuned for details about the giveaways, and drop back by tomorrow for the first installment in The Week of the Fish.
Tipper