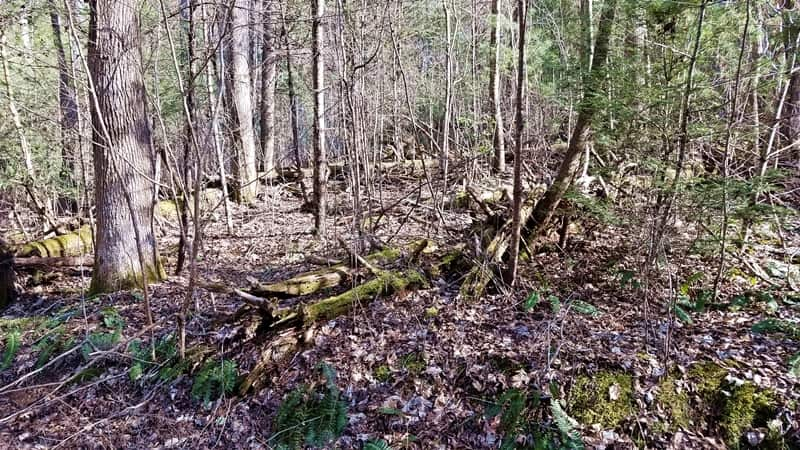 The acreage above our house is full of old homeplaces. There were a few that were still inhabited when Pap was a boy. I loved to hear his tales about people who called the place home and was always mesmerized by the thought of families living in a place I'd only known as wilderness.
The photo above is the closest old homeplace to our house. It's a quick walk along the ridge that our house is built on. Just as you drop off the curve of the ridge the place is within sight.
I've always been fascinated with it.
No one lived there in Pap's lifetime. Pap's father Wade said his father Benjamin told him that a family of Cherokee lived there when he first came to this country. In Benjamin's words the Cherokee lived like white men. I'm guessing that means they lived in a cabin or house similar to what Benjamin and his family lived in.
When I was a child we found a sunken area that was rocked on all sides on the little knoll. Pap said he thought it must have been a cellar for the people who lived there.
Several years back the area was logged in an effort to salvage pine trees before the beetles killed them all. Since the logging it seems harder to see the once obvious outline of the old house.
Every time I walk by the old home site I'm left wondering if the Cherokee were part of the tribe who escaped The Trail of Tears or if maybe Benjamin got his story mixed up and they weren't even Cherokee.
The knoll would have made a beautiful homeplace. Tucked into the surrounding ridges with a fine view of the creek. I hope whoever lived there enjoyed their life as much as I do mine.
Tipper
Subscribe for FREE and get a daily dose of Appalachia in your inbox