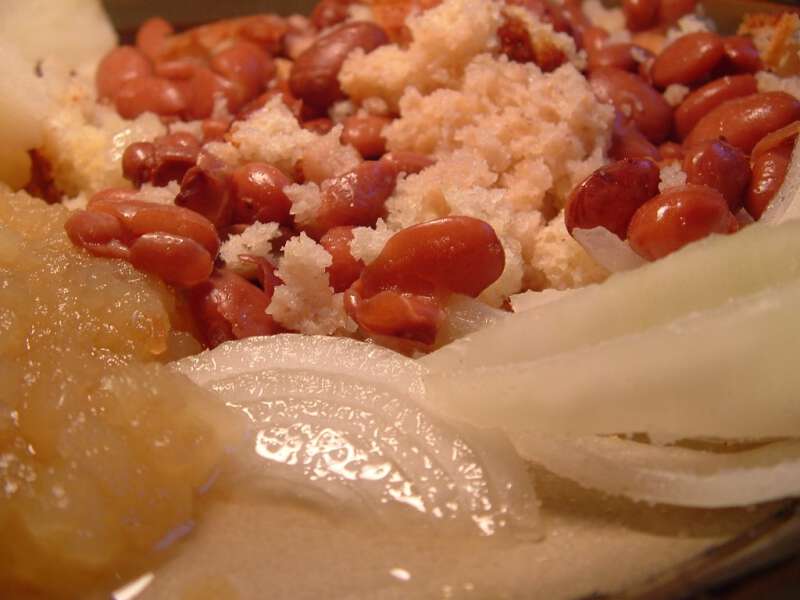 dinner noun The midday meal, traditionally the main one of the day.
1924 Spring Lydia Whaley 1 Pap let the county build a school house free on his land which was nigh enuf for 'em to go home to dinner. And he was "powerful to send us to school." 1940 Oakley Roamin'/Restin' 128 Its dinner in the mountains at 12 noon and supper at night. 1959 Pearsall Little Smoky 91 "Let's get us some dinner" may be said any time from 11:00 A.M. to 2:00 P.M. 1972 Cooper NC Mt Folklore 159 I want to go back where they eat three meals a day-breakfast, dinner and supper, where the word lunch will never be heard again. 1996 Houk Foods & Recipes 7 Before noon, women headed home to fix "dinner," the main meal of the day, consisting of hot cornbread, beans, pork in some form, and possibly a dessert. Duly fortified, they went back out to the cornfield for the afternoon. What appeared on the table for supper often closely resembled what was left over from dinner.
~Dictionary of Smoky Mountain English
————————–
Half of the T knob on Granny's well faucet has been broke off for a good long while. Pap didn't have any trouble turning the water on, but Granny said it hurt her hand when she tried to turn the lopsided knob when she watered the garden.
We bought a replacement piece a couple weeks ago and yesterday morning The Deer Hunter decided it was time to take care of the knob.
As often happens with small jobs, the knob replacement turned into a more complicated project after The Deer Hunter accidentally broke the pipe going into the well while trying to loosen the knob that had been on there since the well was drilled in the 80s.
Between our house, Paul's house, and Pap's basement we scrounged up enough plumbing fittings for The Deer Hunter to re-plumb the well top. By the time we finished Granny had cooked and said we might as well stay for dinner so we did.
Tipper