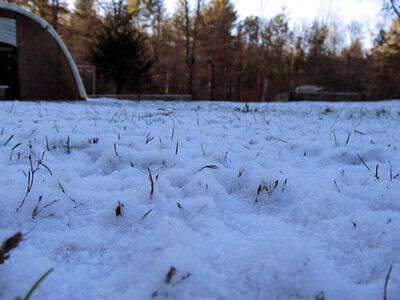 Friday morning we awoke to bitter cold weather and a skiff of snow. The temps never climbed out of the 20s. I've been wanting a BIG snow. But for now I'll settle for the small amount we got-you can see it barely covered the grass.
Thinking of the difference between a big snow-and the snow we actually got reminded me of something John Parris wrote in his book My Mountains My People. The name of the article is "Now Talk About Freezin' Weather". The piece is basically quoting an elderly man (from Sylva, NC) talking about how the weather isn't near as snowy nor as cold as it was when he was a boy. There is a line of humor throughout the article-with the man claiming frozen creeks didn't stop them from Baptizing when he was a boy-they just chopped out the ice and proceeded with the process.
The exact quote which came to mind was:
"We had some big snows as well as ice. Not these little old flour-siftin' kind nowadays. Back then we'd have snow flakes a big as goose feathers. And it'd get three and four feet deep and just make everything all covered up. Why you wouldn't know where the roads was and the fences would all be covered over."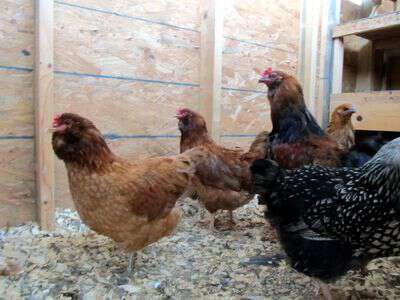 As much as I loved the small snowfall-the chickens hated it. They totally refused to come out of their coop for the entire day. We enticed them with chopped apples and other goodies-but they were having none of the snow. Silly birds. But I can't complain about them too much-they still came through with their pretty green eggs for me-even with the cold and their great fear of the white stuff.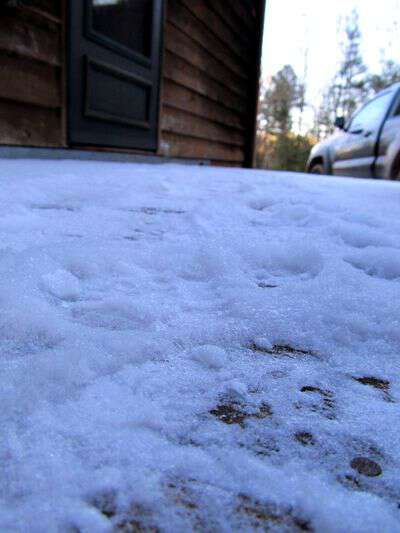 So now I've told you about the flour-siftin' of snow that fell at my house-tell me what the weather was like at your place.
Tipper