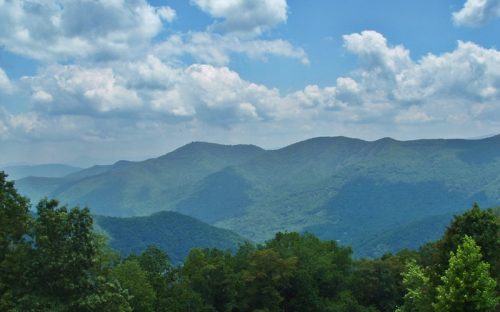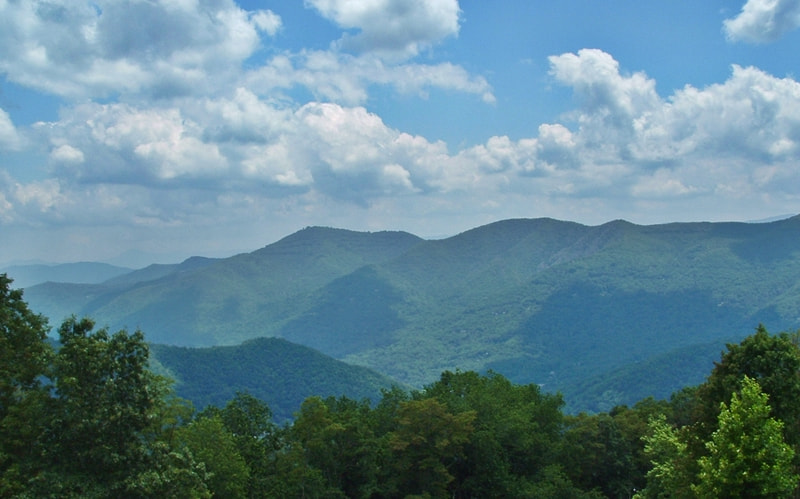 We recently had the opportunity to get away for a few days. For generations folks from the mountains, like us, have traveled to the beaches of NC, SC, GA, and FL to vacation. Interestingly folks who live in in those coastal areas often choose to travel to the mountains of NC, TN, and GA to vacation.
Our days away from home were filled with sunshine, ocean waves, laughter, good food, and good fellowship, but by the end of the trip we were missing our mountains.
When I leave the mountains I'm always watchful on the return trip—trying hard to notice the instant I see the far blue mountains at the end of the horizon. Once I see them, I know home is tucked into one of the mountain hollers and that I'll soon be back to the place I love so well.
On our recent trip home I was surprised and pleased when one of the girls said "Look momma do you see what I see? It's our blue mountains and that means we're getting close to home."
The old song "Little White-Washed Chimney" by Bill Clifton sums up my feeling of wanting to return home no matter how fun it is being away for a spell. Visit this post to hear Pap and Paul's version.
Tipper
Subscribe for FREE and get a daily dose of Appalachia in your inbox