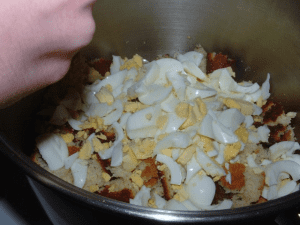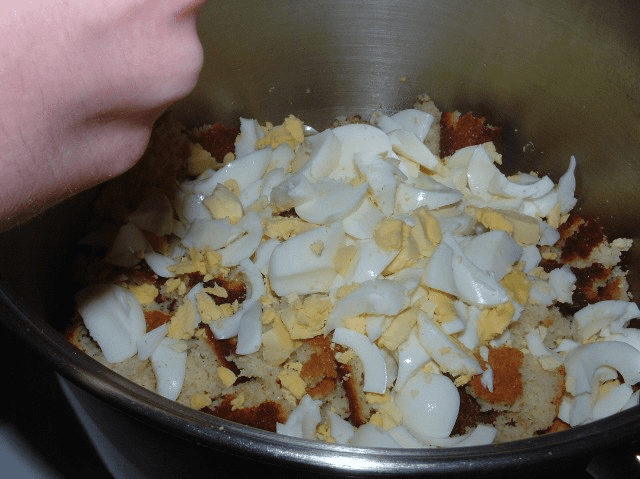 With Thanksgiving only a few days away, many of us are thinking of the good food we'll eat, planning menus, and scheduling what time we'll eat with which side of the family. In other words, most of us have much to be thankful for.
Last year, I talked a little about how folks come to expect you to bring certain dishes, you know how we almost become famous for the dishes we make. I look forward to Uncle Charles's peanut butter fudge the entire year knowing I'll be able to eat some come Christmas at the Pressleys.
My favorite foods I associate with Thanksgiving are my own oatmeal rolls, Granny's pumpkin pie, and The Deer Hunter's cornbread dressing.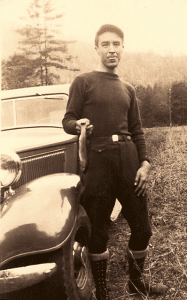 Curtis Mease
Actually, Miss Cindy's father, Curtis, deserves the credit for The Deer Hunter's cornbread dressing. Curtis was a good cook and liked to make up his own recipes. He handed down his recipes to Miss Cindy who in turn has handed them to The Deer Hunter.
The Deer Hunter and Miss Cindy are the "till it looks right" or "till it feels right" kind of cooks. Me-I'd rather have a recipe to follow. I did my best to get the cornbread dressing recipe out of The Deer Hunter and here's what he said:
crumble half a cake of cornbread and 6 pieces of toast into a large bowl or pot
add 8 or 9 chopped boiled eggs
add 1 cup to 1 1/2 cup chopped onion
add 4 chopped stalks of celery
add 1 stick of melted butter
add salt, pepper, and sage to taste
add 2 to 3 tablespoons of mustard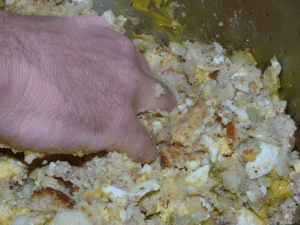 add chicken stock to the dressing and begin to mix it with your hands
he usually adds almost a pint of stock, but he said add enough to where it feels right-the consistency should be a little wet so the dressing doesn't dry out
pat the dressing into a 13 x 9 and bake for about 30 minutes at 350 degrees
The Deer Hunter says in reality the dressing is already cooked you just need to warm it through and allow all the flavors to marry (he likes it better raw, so does his Aunt Wanda and Miss Cindy)
you can add chopped turkey, chicken, or even oysters to the dressing if you want
Do you have cornbread dressing for Thanksgiving? Is it similar to The Deer Hunter's? What dishes are a must for Thanksgiving at your house?
———————-
I hope you enjoyed this post from the Blind Pig archives. Drop back by in a few days and I'll share Granny's Pumpkin Pie recipe.
Tipper
This post was originally published in November of 2010 here on the Blind Pig & the Acorn.