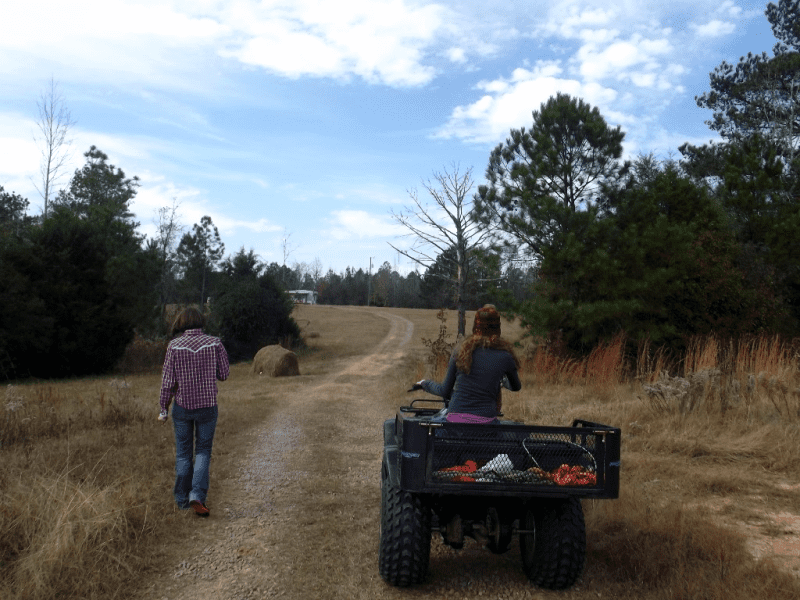 Once I had the dehydrator loaded with apples I walked out to see what the girls were doing, read my book, or just starred off into space (if you didn't know-staring off into space is medicine for the soul)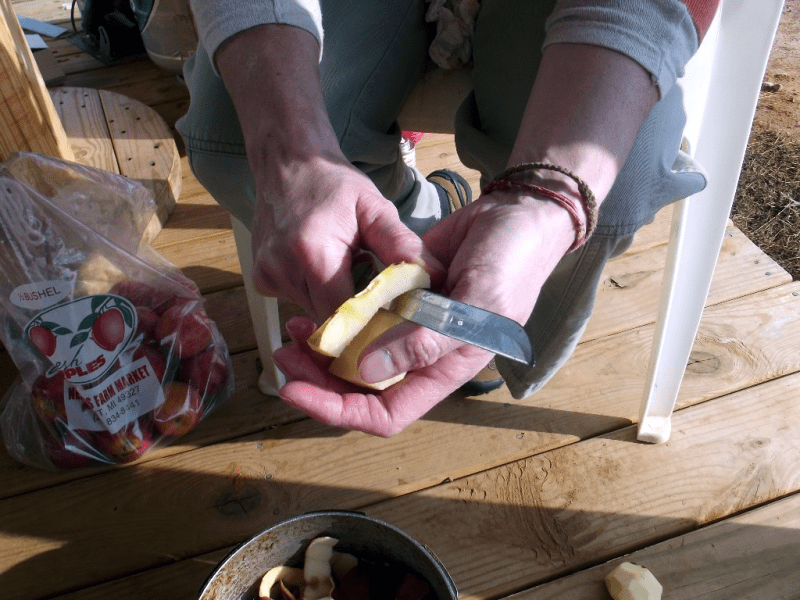 In between my apple drying cycles I let all the peelings and cores pile up in a giant pot.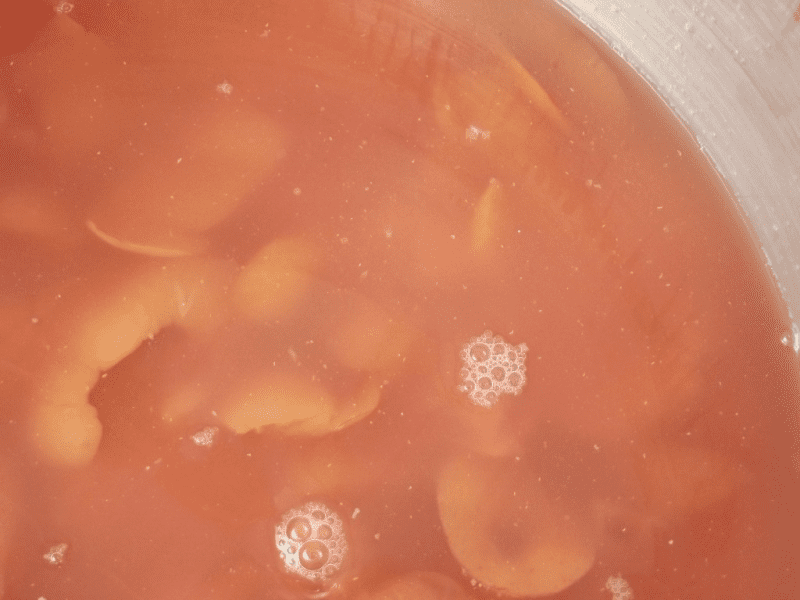 I washed the cores and peelings in cold water and put them back in the giant pot with water to cover.
I got Papaw or The Deer Hunter to light the coleman stove for me and I cooked the peelings for about an hour making sure the water didn't evaporate.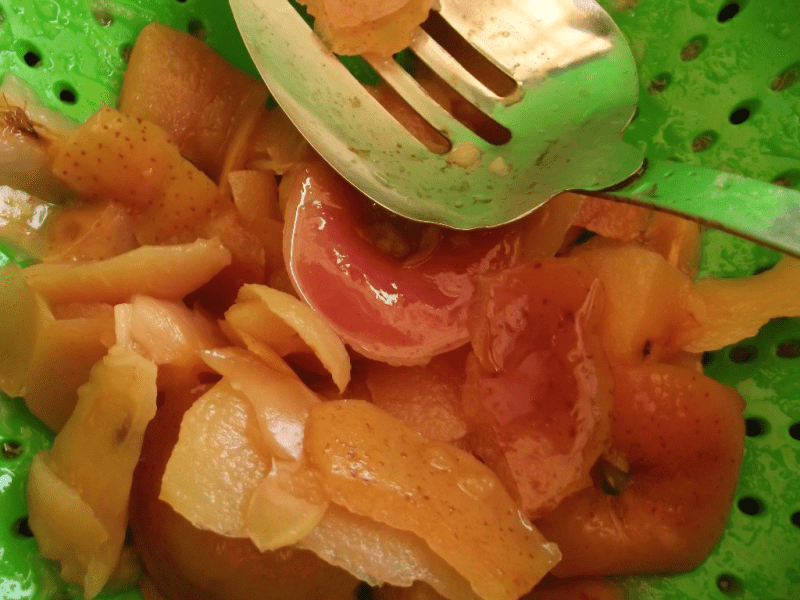 I poured the apples through a colander into another big pot. I used the back of a metal spoon to squeeze all of the juice out of the peelings before discarding them.
I let the juice cool completely, then poured it into clean gallon jugs. I had enough to fill two. By the time I got to this point in my apple project our trip to Deer Camp was almost over. I put the juice in the frig until the next day when it was time to head for home.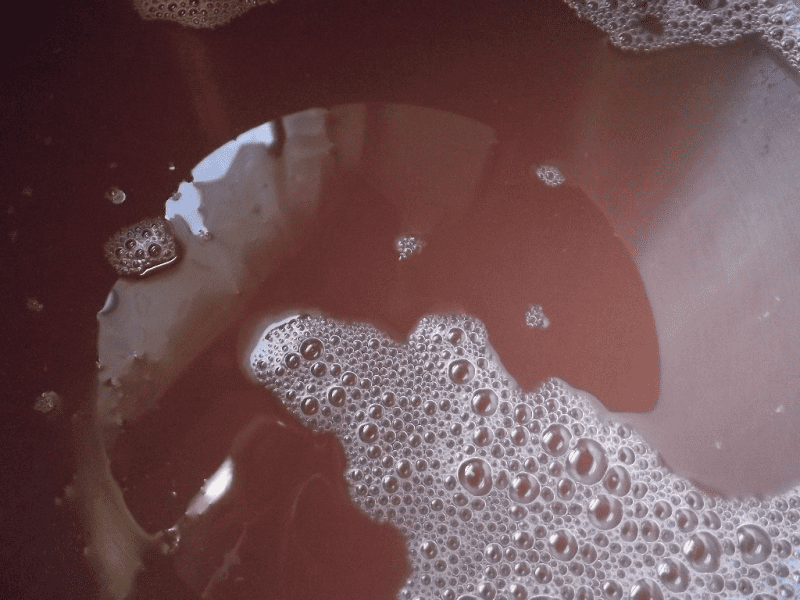 I kept the juice chilled until a few days later when I had time to make apple jelly.
I've read apple juice has enough pectin in it to jell the sugar when you make jelly, but I didn't want to chance it so I used store bought pectin.
To make apple jelly: combine pectin and 5 cups of apple juice in a large pot over medium high heat and bring mixture to a full rolling boil. Add 7 cups of sugar-stirring to combine.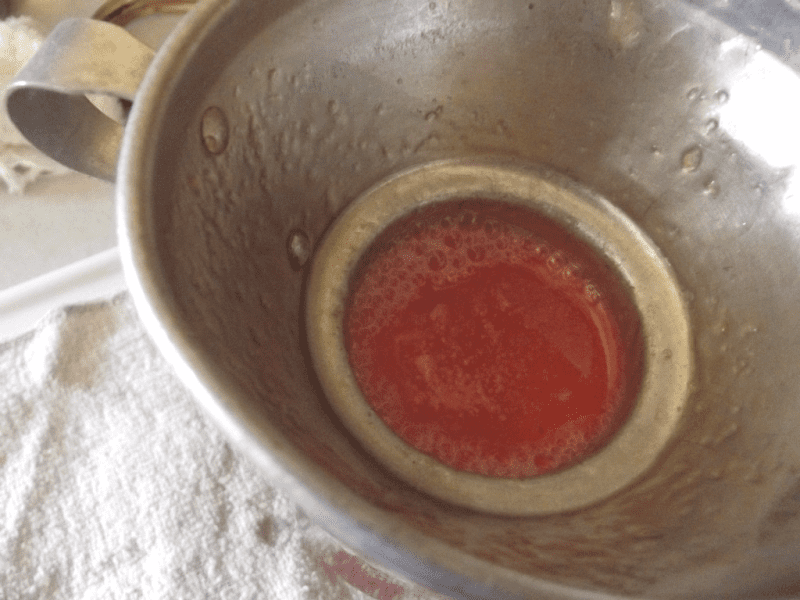 Bring mixture to a full rolling boil and boil for one minute. Pour hot jelly into sterilized jars and seal.
According to Chitter-it's the best apple jelly EVER! Getting dried apples and jelly out of my apples makes me very happy.
Tipper