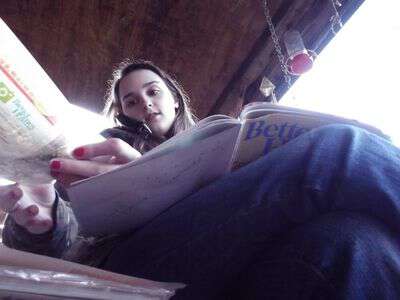 Yesterday felt more like May than February here in Brasstown. By afternoon it was warm enough for this girl to sit on the porch-talking on the phone and cutting pictures out of Granny's old magazines for an art project.
It was an unusual day for me-unusual that I didn't have to work-and that I didn't have much on my schedule. After I took the girls to school I got started on a list of chores I'd been wanting to get around too.
All morning I flitted from one thing to the other keeping my eye on the clock assuring myself I still had plenty of time left to get to everything on my list. Then the phone rang.
It was Granny. She said her and Pap wanted me to come eat dinner with them. I said "well I would but I just ate." Granny said "you better just come on we've got kraut with sausage, cornbread, applesauce, and your Daddy made a pan of fried taters too."
With my list forgotten, I slipped on my shoes and took off down the hill to eat dinner with Granny and Pap-that's when I realized it felt like Spring outside.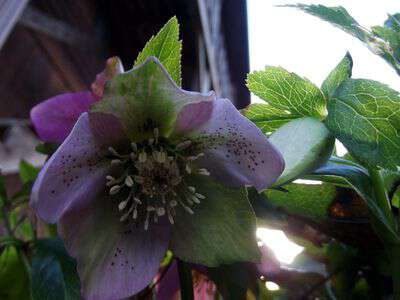 On my way back up the hill I noticed my Lenten Roses were blooming and from the looks of them they've been blooming a while. I noticed some early crocus were up and showing their cheery faces too.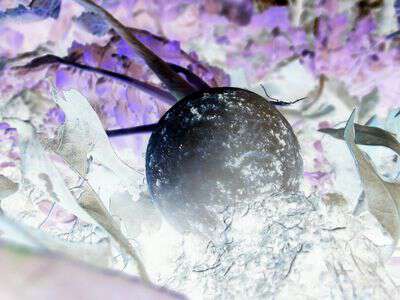 And I discovered something in the garden. It was so obvious I altered the photo to see if you could still guess what it is?
What was the weather like where you live yesterday?
Tipper