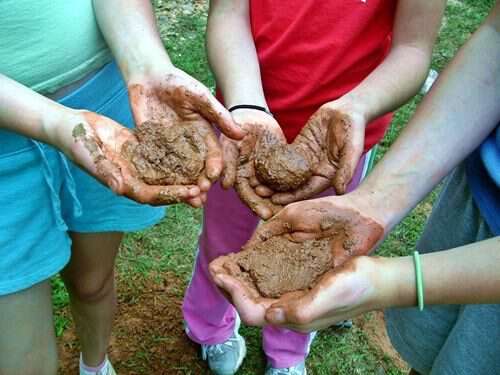 One of my favorite things to play when I was a girl was mud pies. I found mixing dirt and water together with a stick or my hands very satisfying. Once I had the mud made I could produce all manner of creations by using leaves, flowers, grass, and mushrooms as decorations.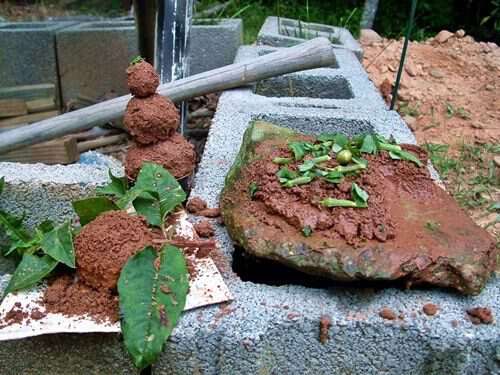 I taught Chatter and Chitter to be expert mud pie makers at an early age. I'm telling you they could come up with some real fancy things for The Deer Hunter and me to pretend to eat.
Someone got them a little kitchen for Christmas one time. Not sure if it was Papaw Tony or Miss Cindy. Anyway, when they got tired of playing with it inside and were actually really to tall to play with it, we moved it to the backyard and it became an a number one mud pie making station.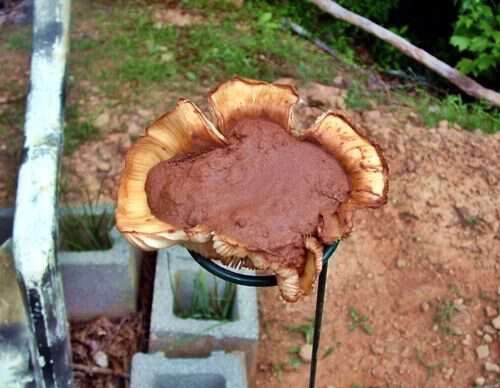 They used old butter containers, dishes, and silverware that Granny and I donated to to their enterprise. I'd fill up a 5-gallon bucket with water and let them go at it. They'd play out there for hours and make a huge mess. Once the day was done we piled all the stuff into the empty bucket and shut down the kitchen till the following day when they'd do it all over again. They were especially happy on the days their cousin came and spent the day in the mud with them.
Tipper
Subscribe for FREE and get a daily dose of Appalachia in your inbox