Today's post was written by Paul.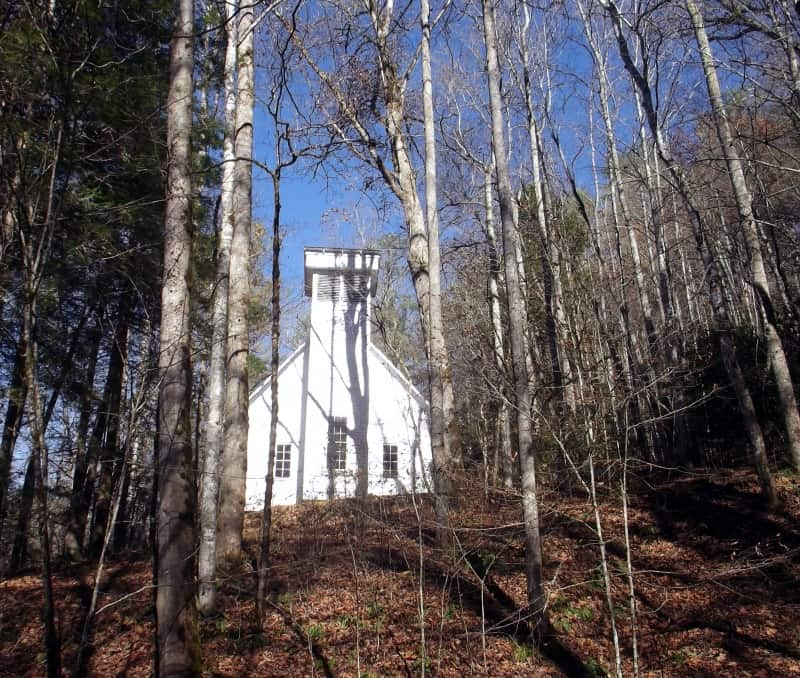 I believe the song I'm sharing today is hymn-in-the-hall #3. I'm going to have to get a logo for this series too. 🙂
Pap (my dad) had an uncanny memory, even for things that happened decades ago. For example, when I was in my 20's and early 30's he told me the entire plot of a dark movie called Brotherhood of the Bell. He told it with such suspense, that it made me really want to see it. After I had internet access at home for a few years, I searched and searched for this movie, finally finding it for sale by an independent seller in the midwest with a giant warehouse of old movies on VHS. I watched the movie and really enjoyed it. Here comes the astounding part about his memory: through my research in finding the movie, I learned that it aired one time and only one time only on CBS in 1970. In other words, this was not a movie that he could have seen more than one time.
He sometimes would do the same with recordings of songs: he would tell me a about a recording he really liked when I knew pretty much for a fact that he had not had access to it or been able to hear it during my lifetime.
By the time I came along, radio had pretty much stopped playing the good stuff, and Pap really owned no records of his own. He listened to whatever I had or acquired. I guess our tastes were very similar, but I was never disappointed when I finally located and sampled anything that he recommended, even though I was sometimes initially skeptical.
One example is when he told me that I needed to find a song called "Gone" by Ferlin Huskey (this was before internet or other easy ways to find/buy classic music). I finally found a cassette in Walmart in the early 90's featuring the song. The tape cost $6 or $7. Hard to imagine now, but at the time, money was much tighter for me, and I was reluctant to buy it. Pap finally said, "Buy it, and if you don't like it, I'll pay you back." Of course, upon hearing "Gone," I recognized it as a masterpiece. You can hear the song here.
My only knowledge of Huskey at that time was of his comedic side.
The same type of scenario unfolded when he told me that Conway Twitty had the best recording of "Clinging to a Saving Hand."
Never liking Conway's music (other than his early rock stuff), I was again skeptical and again proven wrong. Pap was by no means a Twitty fan. That was another thing about Pap: he gave credit where credit was due, rather than judging an artist by his/her previous work or or by inserting his own personal bias.
What does all this have to do with this hymn? About 8-10 years ago, Pap told me, out of the blue, "If you ever get a chance to hear Charlie Pride's recording of 'Did You Think to Pray,' you'll really like it." By this time, it was as easy as searching iTunes, and I had also came to expect that if Pap said it was good, it most certainly was. Again, his recommendation connected me to a masterpiece.
As soon as Pride's recording starts, the listener can tell it's from the golden era of the Nashville sound, featuring exquisite background vocals and musicianship. Pride's vocals waver a little on the pitch in places, but there's such character and genuine emotion, that it doesn't matter. I'd much rather hear a little natural waiver in the pitch than the auto-tuned vocals used on everything today.
Now that you know more than you ever wanted to know about why I sang this song, I hope you enjoy it. It's an amazing song with such wise and helpful advice, delivered in a non-judgmental manner.
I videoed "Did You Think to Pray" as a tip of the hat to Pride's masterpiece and to Pap for always steering me in the direction of touchstones that shaped and improved my life.
I'll try to do the same by suggesting that you check out this other Pride masterpiece that I almost wore out on an 8-track tape back in the 70's.
Thanks for watching!
Paul
Blind Pig & The Acorn Music