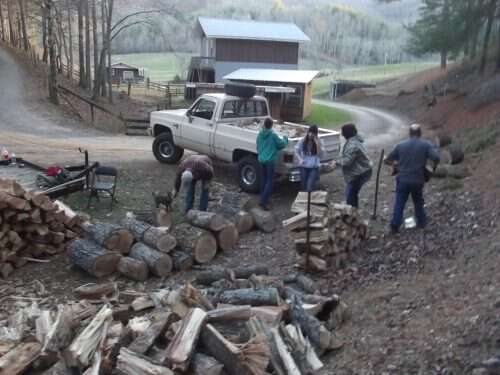 In Appalachia we often add the word in to our sentences even when it's unnecessary.
He said he saw the biggest bear he ever seen in above Pap's house.
Charlene dropped her earring and we liked to have never found it. I got the flashlight and then we saw it laying right in under the tv.
He used to have a ole lean-to right back in against the hill over there.
Just walk back in behind the school house and you're sure to see the mess they made.
I think we add the word in to our sentences for emphasis. Whatever the reason, it would be impossible for me to remove the unnecessary ins from my speech even if I wanted to.
Tipper